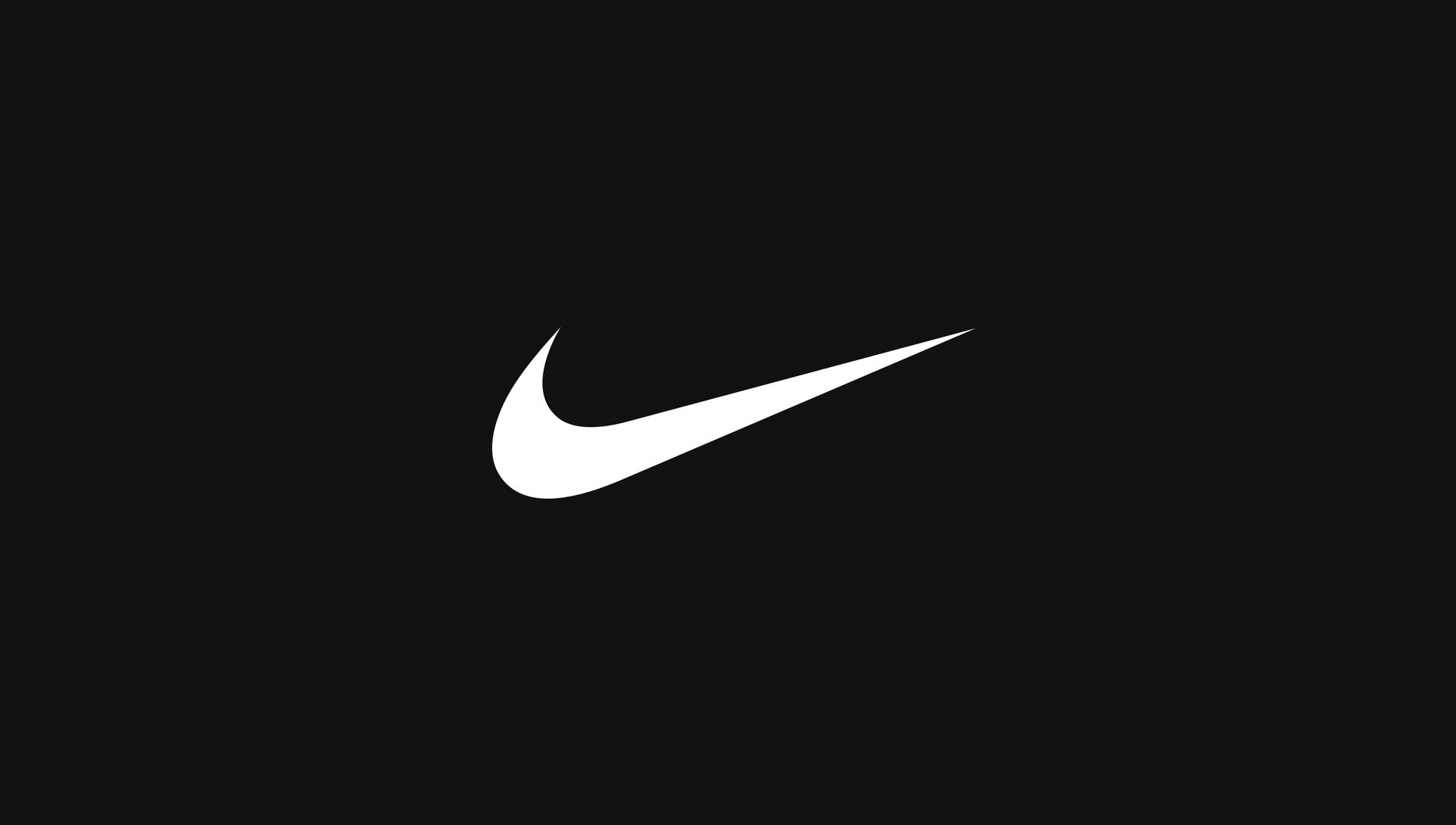 Nike
Sopo Piralishvili
It's familiar to everyone that Nike is the world's largest athletic apparel company that is best known for its footwear, apparel, and equipment that was founded in 1964 as Blue Ribbon Sports. Nike became the name of the company in 1978, and from that time, we know that company with this particular name. It is almost six decades this company continues to be one of the most famous and successful company that employs over 76,000 people worldwide. We can't get rid of the fact, that this success, achievement and progress is the result of the effective marketing researches, strategies and team, which the Nike has and, generally, in 21st century, it is like a theorem that, in order to reach the goal, get the success, increase the profit and catch this kind of fame, the marketing plays a vital role, so did the Nike. In the following paragraphs, I will talk about the steps, which were passed for getting the results that Nike has today.
History of Nike
American sportswear company, Nike, headquartered in Beaverton, Oregon, as I already mentioned, was founded in 1964 by the name of Blue Ribbon Sports by Bill Bowerman. He opened the first retail outlet in 1966 and launched the Nike brand shoe in 1972. Its name was changed to Nike in 1978 and they started the expansion of their business from the late 1980s. Nike diversified its product like through numerous acquisitions, including the shoe companies Cole Hann, Converse, the sports-equipment producer Canstar Sports, and the athletic apparel and equipment company Umbro. Nike's "career" was created gradually, little by little and their product variety and improvement shows these steps. For example, they started producing products for extreme sports such as snowboarding and mountain biking just from 1996, and in the early 21st century, Nike began selling sports-technology accessories, including portable heart-rate monitors and high-altitude wrist compasses. These processes clearly shows the stages of the Nike production development, improvement in quality, innovations and new ideas, which were several preconditions in a way to fame and the success Nike today has.
Mission Statement of Nike
We read these words in Nike mission statement- Our mission is what drives us to do everything possible to expand human potential. We do that by creating groundbreaking sport innovations, by making our products more sustainably, by building a creative and diverse global team and by making a positive impact in communities where we live and work.
"To deliver inspiration and innovation to every athlete in the world," says Nike's mission statement. This statement focuses on Nike's influence in the sports industry. It emphasizes the company's capacity to motivate and transform athletes into their best selves. In fact, it suggests that sportsmen who want to be clutch should keep an eye out for this. The following are some of the components of this mission statement:
Provide motivation. Nike has been at the forefront of encouraging its customers in the most effective way it knows how – by offering them with comfortable footwear and clothes. Furthermore, the organization recognizes the value of dressing the part, which drives their ambition to succeed. For example, its extensive line of sportswear gives an idea of what this is all about.
Innovation. The reason Nike has remained at the top of the game is due to its never-ending quest for the most adaptable, aesthetically pleasing, and most importantly, durable products. It accomplishes this by enlisting the most innovative brains in its team of specialists to help push its innovative agenda while launching new goods. In reality, the home of innovations houses several artifacts and data that demonstrate the company's devotion to sports innovation.
Global visibility. Nike demonstrates through this part that it is a firm that wants to be seen everywhere. The goal to meet this requirement explains the company's diversification strategy, which includes a variety of items aimed at athletes all around the world. Nike, for example, has launched signature initiatives aimed at developing sporting talent around the world.
Nike Target Market Segmentation and Marketing:
Nike separates its audience into four groups based on demographic, geographic, behavioral, and psychographic characteristics, knowing that segmentation is critical to the success of any advertising or marketing campaign.
Nike Demographic Segmentation
Nike's demographic is 11–55 years old. Nike reaches middle-aged consumers with disposable income and creates relationships with younger audiences to assure future growth and cultivate life-long brand lovers by transcending generations. The brand caters to both male and female customers; however, as the athleisure movement has dominated fashion trends in recent years, it has made considerable expenditures in its women's range.
Nike Geographic Segmentation
North America typically generates more revenue than any other location for Nike. Nike made $8.3 billion in Greater China, $8.3 billion in LATAM, and $5.3 billion in the Americas. Even though Nike is offered all over the world, it bases its product lines and marketing efforts mainly on geographic segmentation since it understands that culture and local weather influence consumer purchasing.
Nike Behavioral Segmentation
Nike uses behavioral segmentation to increase consumer brand affinity and loyalty. Their tailored email and social media efforts demonstrate this. Nike retargets people who engage with and exhibit continuous interest in the brand across several platforms.
Nike refines its message and builds strong customer-brand relationships using data and signals generated by consumer behaviors.
Communication Strategy of Nike
To reach its target consumers in the worldwide sports apparel business, Nike employs a powerful promotional market communications mix. To attract both existing and new customers, they use the 4 Ps (product, promotion, place, and price). They utilize an integrated marketing approach, similar to other multinational firms, to build their brand image by utilizing a variety of channels to target their global client base.
Nike's marketing activities necessitate a significant financial investment, but they usually result in increased profit and sales. Celebrity sponsors are one of their primary worldwide market communication strategies. Because star athletes are well-known around the world, using them to sell their products helps them gain a global presence. Many individuals from various countries may readily identify with these athletes' tales, which encourages them to recognize the Nike brand and increases their desire to purchase Nike products.
Nike's uniform sponsorships are another aspect of their foreign market messaging strategy. Nike is the official sponsor of several basketball, baseball, football, and soccer teams on all seven continents. This sponsorship aids them in developing a strong brand image that consumers can easily recognize from anywhere on the planet. They can distribute commercials abroad that the majority of their audience can connect with since they have a strong international presence, which helps them better explain their brand values.
Nike recently used this strategy in an advertisement to commemorate the United States National Women's Soccer Team's second consecutive World Cup victory. Given that soccer is undoubtedly the most popular and watched sport on the planet, Nike intentionally leveraged this ad to send a stronger message to a global audience. They emphasized on women's empowerment in this campaign to assist young girls all across the world comprehend that they can conquer and achieve anything, using the United States National Women's Soccer Team as an example. Furthermore, this campaign is in line with Nike's beliefs and aim to have a good impact on communities and to help people reach their full potential.
Overall, Nike's international market communications focuses on celebrity athlete and team sponsorships in order to increase worldwide brand exposure and image. Nike can better communicate themes that transcend beyond the sports world by capturing an international audience with their commercials and campaigns. They can develop advertising that people all around the world can relate to, helping Nike communicate their values and mission to make the world a better place.
Nike Improvement and Perspective
The newest topic the Nike considers in its latest future plans is climate change and solutions about it that are better for all athletes and the planet. And the targets of them are science-based.
Materials and Design
Currently, recycled material is found in 78 percent of all NIKE, Jordan, and Converse goods. They're aiming to raise that number because reducing their carbon footprint, which accounts for around 70% of their total, is one of their most important objectives.
Consider repurposed polyester. This now-standard cloth is made from recycled plastic bottles. They're cleaned, shredded into flakes, processed into pellets, and spun into fresh, high-quality yarn that outperforms virgin polyester while lowering carbon emissions by up to 30%. The Tempo Short, one of their most popular product lines, is made up of at least 75% recycled polyester. The majority of selections are 100 percent. To date, this single product has helped to divert 112 million plastic bottles from landfills and waterways.
Supply-Chain
If they manufacture responsibly, sustainable materials become even more important. Their end-to-end approach considers carbon, energy, waste, chemistry, and water throughout the product lifetime, allowing them to make decisions that benefit teams and locations around the world.
It needs energy to create items. Today, that procedure produces trash as well. However, there is an emerging reality about waste: trash is gold. Nike Air is one of their finest innovations. It's also one of Nike's most long-lasting inventions. More than 90% of the waste from Air manufacture is reused, and it's frequently recycled into new Air bags. This assures that at least 50% of all Nike Air soles are created from recycled materials.
Small changes prepare the way for big goals to be realized. Nike has made single digit centimeter modifications across product manufacturing since their last Impact Report, preventing almost 3.5 million kg of waste. These changes and technologies will help Nike reach their goal of diverting 100 percent of trash from their extended supply chain from landfills and recycling at least 80 percent of it into NIKE products and other items. They aren't quite there yet, but improvement is a daily objective for Nike, just as it is for their athletes who are always striving to improve.
A Team Effort
Their goal in rewriting the future of our planet is to modify industry standards as well as their products and procedures. Nike knows that the faster they can all work together to improve the environment, the better it will be for future generations.
Why To Choose Nike?
The most important value for every Nike customer why they choose Nike and the answer of this question is very simple: They trust Nike. However, it's really difficult for an apparel or footwear company to build a loyalty like this to its consumers. For this, Nike did and is good at lots of things: manufacturing high-quality and good-looking shoes, designing fashion and professional apparels, sponsoring lots of sports teams and making tons of money, but none is as good as Nike in doing branding. Nike dominated the sports industry because of their brilliant branding strategies and effective approaches of marketing. There is never-ending list of "why to choose Nike" but the most important from them are quality, long-run customer relationship establishing opportunity and its distinctive, individual branding that attracts consumers and makes the long-run relationship between the customer and the company.