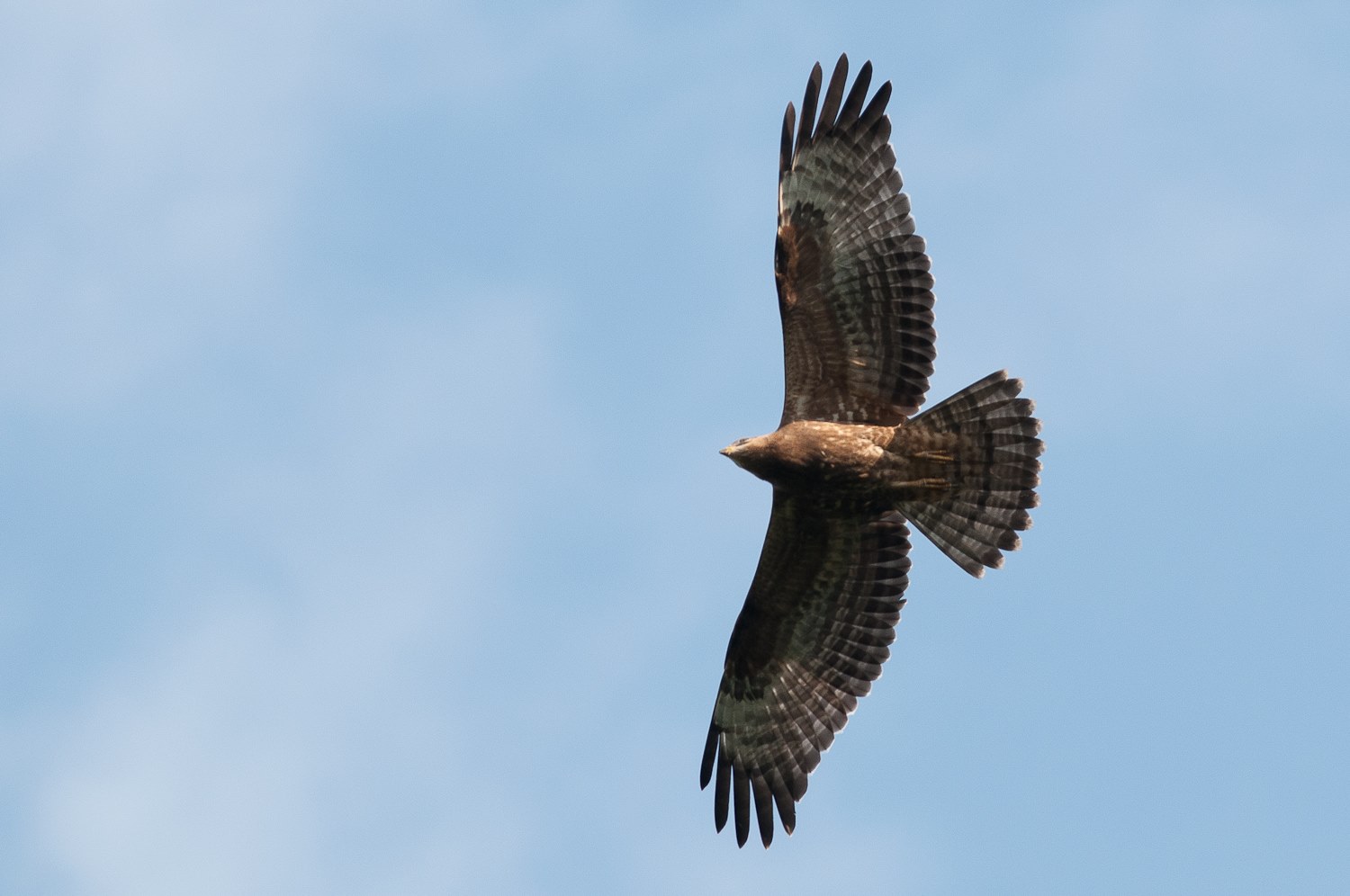 Marketing research of insurance company "Irao"
Ana Vepkhviashvili, IBSU, Faculty:  Business and Technologies
III Place
The insurance market in Georgia has great growth potential because a large part of the population of Georgia still understands the need for insurance, For example, only 8% of vehicles registered in Georgia are insured. This situation is also reflected in the statistics of attracting annual grants. If we look at the statistics of the last 4 years, this market is growing every year. it recorded the largest increase in 2020, it was also influenced to some extent by Covid Nineteen.
A total of 18 insurance companies are registered in Georgia. As of September 30, 2020, 18 insurance companies are registered, 17 of them hold life and non-life insurance licenses, and one of them has only non-life insurance licenses. The insurance premium attracted during the 6 months of 2020 amounted to GEL 376.9 million from direct insurance activities Compared to the previous year, this figure increased by 9%. As for the net profit of insurance companies, it increased by 49%.  According to the results of the same period, the insurance profit of insurers increased by 23%, while the net profit amounted to 29.2 million GEL, which is almost doubled (49% more) compared to the same period last year.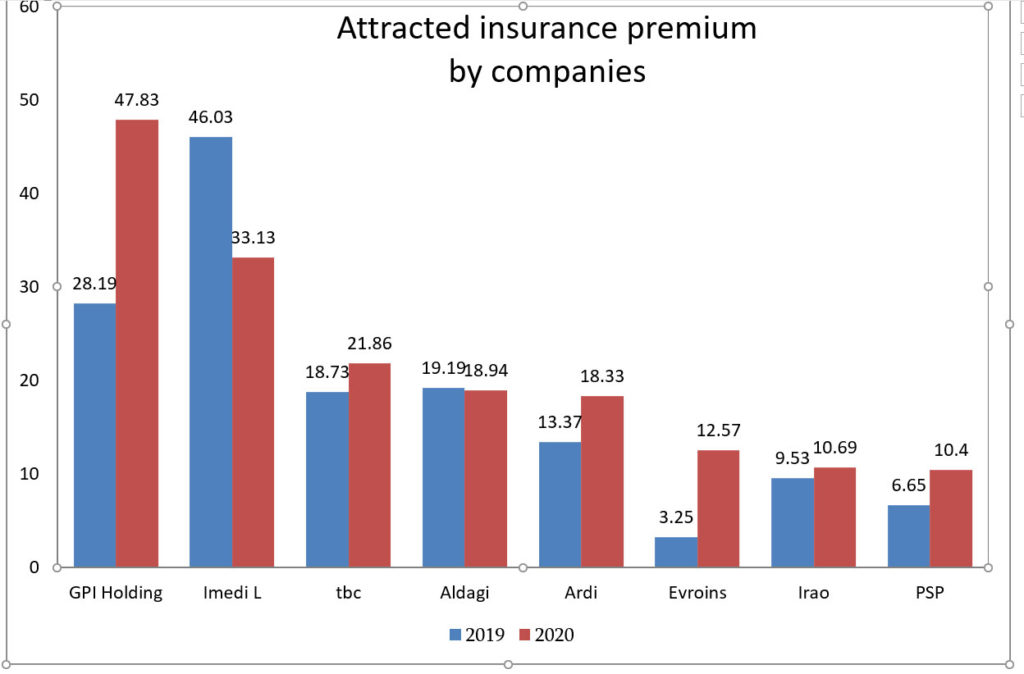 As for "IRAO" – total premium attracted from direct insurance activities – 20.32 million GEL; Total reimbursed losses from direct insurance activities – 7.78 million GEL, According to this statistic, it ranks seventh place. It is also noteworthy that IRAO has shown an increase in attracted bonuses not only in 2020 but also in 2019, Which amounted to 20%.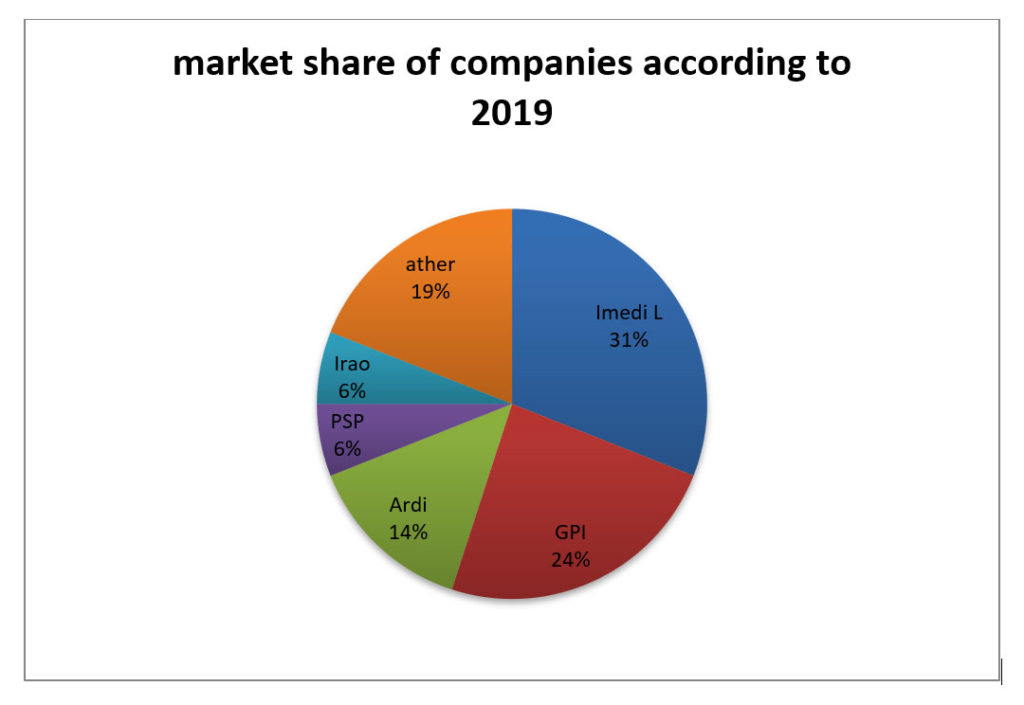 International Insurance Company IRAO was established in 2004. Since 2007, the company has become the main shareholder of Vienna Insurance Group AG (Wiener Versicherung Gruppe VIG), one of the largest insurance companies in Central and Eastern Europe. Since 2010 IRAO holds the ISO
2008 International Quality Management System Certificate in the corporate and retail segments of insurance and reinsurance services, life and non-life insurance.
IRAO's offers fully meet the needs of consumers, it covers both hold life and non-life insurance. It offers its customers' health, home, car, travel, business and even pet insurance. The company has a fairly large coverage area, it is available in any part of the country, it has offices in Tbilisi, Batumi, Kutaisi, Zugdidi, Marneuli and Telavi. They consider their main mission to promote financial security and stability; Constantly take care of the simplification and tranquillity of life. And their vision is to create a company that is a long-term and reliable partner of the customer with highly professional insurance services and a distinctive style of relationship.
As for marketing, the company is actively engaged in social media PR and tries to increase the customer interest of the company. The company has an active Facebook page with more than twenty thousand more fallow and  It is also quite active on Instagram. The company considers the current crisis and tries to make the service safer and with the help of social network it launched a program with the help of which you can use IRAO services without leaving home. because he has active contact with the customer he easily responds to the customer needs and wants.
The company assets involved in value-driven, it tries to create a comfortable environment for customers and offers various discounts,  packages and benefits, In this respect, this company is one of the most distinguished. For example, in the case of health insurance, the company offers discounts on diagnosing Covid Nineteen, a product and service in one of the clinics, a vacation at a health resort or in case of car insurance discount on fuel and free diagnostics. In these and other ways the company tries to make the customer feel that they are important, This is what value-driven marketing strategy involves.
In order to better understand Irao's marketing strategy and understand how it works, I will try to build a BCG matrix, it is a great way to help a business consider growth opportunities by reviewing its portfolio of products to decide where to invest, to discontinue or develop products .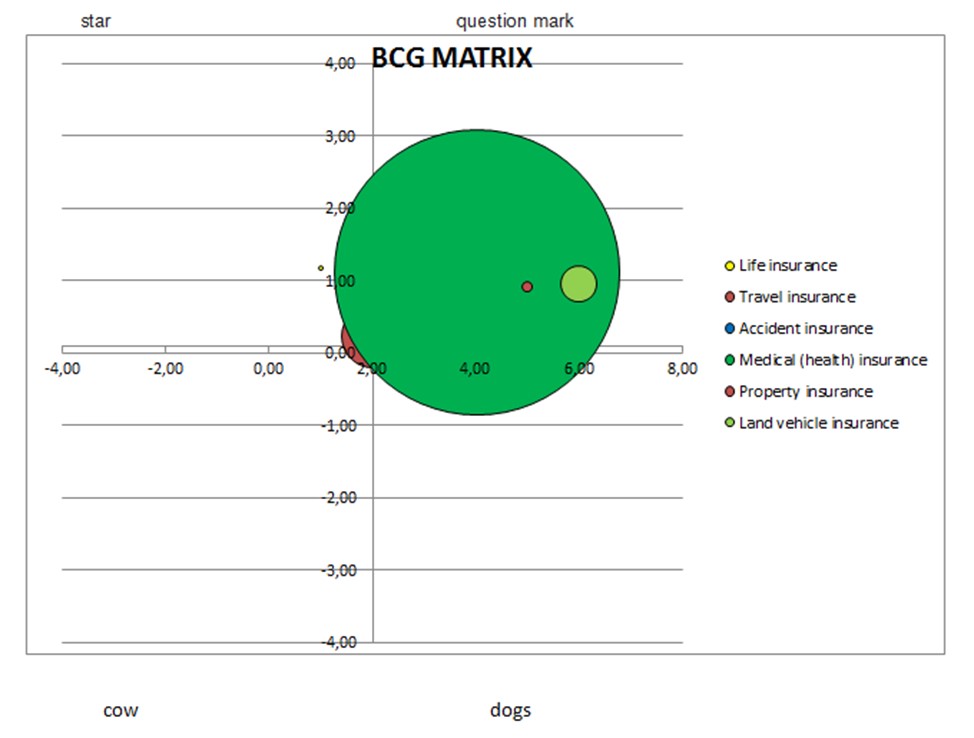 In the case of this company dog products are medical insurance and travel incurensThe usual marketing advice here is to aim to remove any dogs from your product portfolio as they are a drain on resources. but in this case, This approach will not work because most of them are not only in the dog sector but also in other sectors. Question mark products: As the name suggests, it's not known if they will become a star or drop into the dog quadrant. These products often require significant investment to push them into the star quadrant. The challenge is that a lot of investment may be required to get a return.  most of the service of IRAO are in this area but medical insurance and travel insurance are also in the star area and this situation gives a positive result because it means that reinvestment will not be in vain, The same impression is left by accident insurance, as for land vehicle and property insurances It carries a risk, so we can say nothing about the solution until the company will not trie. Star products can be the market leader though require ongoing investment to sustain.
IRAO has life insurance in this segment, although there are not many customers in this sector, despite this IRAO is the market leader. Cash cow products: The simple rule here is to 'Milk these products as much as possible without killing the cow! Often mature, well-established products. But this approach of the company IRAO will not work because there is only one product in this sector that at the same time crosses the question mark area and this factor puts the company at great risk in the event of this approach. Based on this research we can conclude that in order for Iramo to be able to move to advanced places it needs to reinvest and strengthen marketing in order to increase awareness the latter is also confirmed by my next study which was supported by a focus group survey.
The focus group included 12 people of different ages, interests and geographical categories. As I mentioned above, this study showed that Irao's awareness is not high like the first competitor but this was to be expected due to the various factors mentioned above. Five respondent from twelve people had not heard anything about Irao. After searching the internet, three of these five said that in case of insurance they would be happy to apply to this company, The credibility rate is quite high especially after it has fully reimbursed the losses after the burning of one of the markets.  The company from the focus group knows seven of them including two of them are their customers and is satisfied with their services and bonuses. As for the other six, three of them are insured with a relatively larger insurance company while the other three are not insured at all. Those who are insured with other companies think that big companies are more credible because they take misunderstandings more carefully to maintain their reputation. Also, some of them are forced to cooperate with other companies because they take out insurance policies from their job and their companies work with other insurers.  10 of the respondents positively act the company's slogan "What do you know what is happening" and leaves a positive impression on them. nine of them are positively affected by the fact that this company is part of an international group and their credibility is increasing.
In my opinion, based on the survey, we can conclude that the company should emphasize the international experience during advertising. It should also focus on treating each customer as an individual and they do not like other large companies who focused on large customer groups.
Now I will try to consider the company consumers by Demographic, Geographic, Psychological and Behavioral. The company is quite active in this regard as it seeks to expand its customer base. Many facts affect this, for example, as I mentioned at the beginning, the company is actively expanding geographically. During the last five years, the company has opened four offices in different regions of Georgia.
At the same time, the company is trying to pay attention to the demographic situation and opens branches in the most populated cities of the region. For example, a company has offices in Tbilisi, Batumi, Kutaisi, Zugdidi, Marneuli and Telavi each of them is considered a leading city in the region and is a leader in terms of population.  Also, people living in the area where natural disasters often occur are interested in insurance, and if Irao is able to offer the relevant persons to the customer, a large number of customers will be added to it.
Next what I want to descasse is  the 4Ps of marketing is a model for enhancing the components of your "marketing mix" – the way in which you take a new product or service to market. It helps you to define your marketing options in terms of price, product, promotion, and place so that your offering meets a specific customer need or demand. in case of Irao, Prices vary according to the type of insurance, for example car insurance starts from 5 GEL, health insurance from 50 GEL per month, from 0.5 GEL per day. This amount includes bonuses that the company offers to customers. The products that the company offers to customers cover all areas that are currently available in the market so it can fully compete, in addition, the company offers its customers benefits. As for the place, the company has branches throughout the country and anyone can apply. The company also has an official website and program through which anyone can use the service. Promotion of  IRAO is actively trying to communicate with its customers through social networks and reach the target market. Which I talked about in detail at the beginning of the text
Many factors affect the environment of the insurance market, especially in the last five years. First of all, the political factor is universal. In recent years, universal insurance has been relevant, which has dealt a big blow to the insurance market. But because a large part of Georgia did not use insurance, this factor did not leave a big mark. A further environmental factor. One example of this is Covid Nineteen on the one hand it has had a good impact on health insurance and dramatically increased the number of users. On the other hand, in this situation, tourism has deteriorated and this has reduced business and travel insurance.  The next factor is the economic factor, which has a significant impact on this market. In case of analyzing this factor, I should also mention COVID – 19, because the country's economy is in crisis because of these circumstances. these factors in mind that the insurance market should be prepared to face difficulties as this will inevitably have an impact on this market.
In summary, Based on the above research, I tried to review the company and its place in the Georgian insurance market, these studies are not accurate due to a lack of resources and the opinions expressed are subjective. Nevertheless, I tried to analyze the current situation and conclude that IRAO has great potential and opportunity to become a leader in the market, even though the sixth position is really impressive considering the age and resources of it and competing companies but some risks also need to be considered. As for marketing, IRAO has a good approach, but in my opinion, the scale should be increased so that the company can grow and meet the challenges.