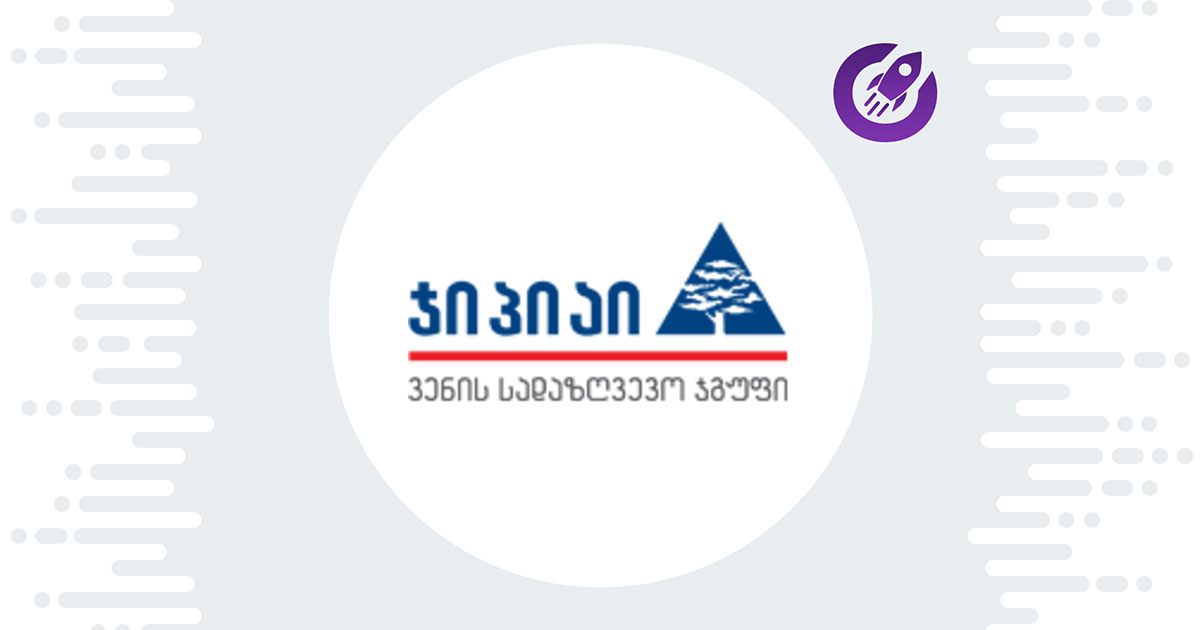 Marketing Essay about GPI holding
II Place
Tatia Gadrani,
IBSU, Marketing
GPI Holding was established in 2001 as a first private pension fund in Georgia. Promotion and development of so called social insurance lines – health, life and pension insurance, were identified as top priorities of the company upon its inception. GPI Holding actively continues the development of prioritized insurance lines to date.
In 2006 GPI Holding became a member of the Vienna Insurance Group – one of the leading insurance companies in Europe. That move was a significant headway for the company not only in terms of its financial stability but also in terms of experience: For the first time ever in the history of Georgia a foreign company of such a level and rating became a shareholder of the local company.
GHI Holding has the largest agency network throughout Georgia, offering flexible and comfortable services to its clients. Being a leader in the retail market, GPI Holding was among the first to offer a variety of affordable insurance products to public – health, auto, liability insurance as well as insurance for medium and small size businesses.
Innovative approach, unique insurance products tailored to match the needs of local population, high quality service and the team of motivated employees are those factors that have ensured and continue to ensure the success of GPI Holding in the Georgian market.
GPI Holding's mission is to support progressive individuals to live without any obstacles.
goals:
Ensure stable growth and profitability of the company;
Offer advanced quality service to population and companies in Georgia;
Focus attention on young and middle-aged population employed in private sector, who are interested in their social guarantees;
Offer reliable covers to Georgian enterprises, their managements and employees, in the spheres of business life and health insurance.
Values:
Service attributes:
Accuracy,
simplicity,
speed
comfort
GPI Holding allows customers to get any information about insurance without leaving home, their online office is the first in Georgia to offer online insurance services.
Types of service:
Information on applicable policie
Book a visit to the doctor at the Clinic Curatio
Health insurance details
Receive medical care remotely
Automatic payments
GPI has been enjoying positive customer feedback for years, the company has a lot of satisfied customers, each customer's opinion is important to the company, which is why customers have the opportunity to post their own opinion on the company's website which helps the company find and then resolve deficiencies.
The company is active in the community, it tries to please its customers as much as possible and tries to attract more and more interested customers. The company has planned the steps through which it maintains customer loyalty for this even the company.
Implements a customer loyalty program
Highlights the customer
Improves user experience
Uses segmentation to offer personalized support and quotes
Asks users for honest feedback
Demonstrates knowledge in a niche
Fulfills customer requirements
Focuses on key users to improve customer retention and not just chase new ones
Helps users
Engages users in brand and created content
Celebrating the anniversary
Reminds customers to order or recommend a variety of products
The customer lifetime value (LTV), also known as lifetime value, is the total revenue a company expects to earn over the lifetime of their relationship with a single customer. The customer lifetime value calculation accounts for the customer acquisition costs, operating expenses, and costs to produce the goods or services that the company is manufacturing. Many companies tend to overlook the LTV metric but the lifetime value of customers is essential to the growth of a company.
The lifetime value calculation is give

Open communication between the business and the customer can help a customer relate to the brand better. It is important for companies to listen to feedback from their customers as it can help them improve and grow. Effective communication reduces the churn rate as well.
To analyze your own company, first, you'll need data on the relative market share and growth rate of your products or services.
When examining market growth, you need to objectively determine your competitive advantage over your largest competitor and think in terms of growth over the next three years. If your market is extremely fragmented, however, you can use absolute market share instead.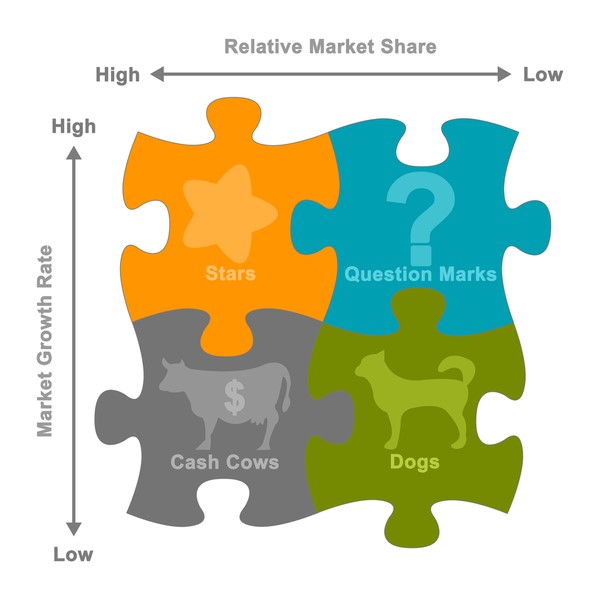 Here is a breakdown of each BCG matrix quadrant:
Stars: The business units or products that have the best market share and generate the most cash are considered stars. Monopolies and first-to-market products are frequently termed stars. However, because of their high growth rate, stars consume large amounts of cash. Stars can eventually become cash cows if they sustain their success until a time when a high growth market slows down.
Cash Cows: A cash cow is a market leader that generates more cash than it consumes. Cash cows are business units or products that have a high market share but low growth prospects. Companies are advised to invest in cash cows to maintain the current level of productivity or to "milk" the gains passively.
Dogs: Dogs, or pets as they are sometimes referred to, are units or products that have both a low market share and a low growth rate. They frequently break even, neither earning nor consuming a great deal of cash. Dogs are generally considered cash traps because businesses have money tied up in them, even though they are bringing back basically nothing in return. These business units are prime candidates for divestiture.
Question Marks: These parts of a business have high growth prospects but a low market share. They consume a lot of cash but bring little in return. In the end, question marks lose money. However, since these business units are growing rapidly, they have the potential to turn into stars in a high growth market. Companies are advised to invest in question marks if the product has the potential for growth, or to sell if it does not.
The four Ps of marketing are:
Product: What you sell. Could be a physical good, services, consulting, etc.
Price: How much do you charge and how does that impact how your customers view your brand?
Place: Where do you promote your product or service? Where do your ideal customers go to find information about your industry?
Promotion: How do your customers find out about you? What strategies do you use, and are they effective?
When looking at external environmental data, the firm must consider their relative competitive position in the market, and how that impacts the opportunities and threats from the external competitive landscape. By utilizing the external analysis frameworks, the Ansoff Matrix, the 4 P's, and proper segmentation and positioning, a firm can strategically and tactically utilize external data to develop core competency and competitive advantage in a given market.
Marketing Environment is a wide scope which covers all the outside factors, forces which affects marketing management's decisions and their relationship with target customers. Companies must constantly adopt and change to the changing environment.
Marketing Environment is a study of all the external atmosphere of the organization affecting all the internal factors within the organization which ultimately requires attention of the Marketing management for sound decision making in the long run as well as short period.
Marketing environment encompasses the marketing team within an organization and includes all of the outside factors of marketing that affect the team's ability to develop and maintain successful customer relationships with their targeted customer group.
GPI Holding enjoys trust in the eyes of the customer, it always offers updated and interesting information and offers to each customer, the company always tries to offer the buyer an acceptable offer and, if necessary, finds alternative ways to maintain customer trust.
Some of the types of marketing environment are:
Micro Environment- 1. Company 2. Suppliers 3. Marketing Intermediaries 4. Competitors 5. Public 6. Customers
Macro Environment- 1. Demographic Environment 2. Economic Environment 3. Natural Environment 4. Technological Environment 5. Political and Social Environment 6. Cultural Environment 7. Legal Environment.
The fact that GPI Holding has 155,000 happy customers has 8 branches across Georgia and 18 successful years means that the company's business environment changes every year and the number of happy satisfied customers also changes. They also have connections with other companies and the connection with them strengthens the environment.
Glocalization (a portmanteau of globalization and localization) is the "simultaneous occurrence of both universalizing and particularizing tendencies in contemporary social, political, and economic systems." The notion of glocalization "represents a challenge to simplistic conceptions of globalization processes as linear expansions of territorial scales. Glocalization indicates that the growing importance of continental and global levels is occurring together with the increasing salience of local and regional levels."
Companies deciding to market their products in different countries typically have a choice of three common strategies to pursue. The first is the straight product extension. This means taking the company's current products and selling them in other countries without making changes to the product. The advantages of this strategy are that the company doesn't need to invest in new research, development, or manufacturing. Changes may be made in packaging and labeling, but these are driven by local regulatory requirements. The disadvantages, however, are that its products may not be well suited to local needs and that the products may be more costly
The second strategy is product adaptation and refers to modifying the company's existing product in a way that makes it fit better with local needs. For example, when Procter & Gamble (P&G) introduced Tide laundry detergent in emerging markets like India, it changed the formulation to remove softeners. The reformulated Tide cost less than the original Tide. This change was important because price was an important factor in India where income levels were lower. Indian consumers were more able to afford the reformulated Tide.
Another way to localize a product is through packaging. Locally appropriate packaging doesn't just mean using the country's language. It also means creating packaging sizes that suit the country. For example, a company wanting to make its products more economical to less-wealthy countries may be tempted to sell larger, economy-sized packaging. But emerging-market consumers often prefer smaller package sizes, even if that increases the cost-per-use. They tend to buy sachets of shampoo rather than economy-size bottles. These smaller sizes are also easier to transport to local villages or to store in smaller-sized homes.
If we consider the global transformation of GPI Holding and its services, we should start talking about expanding the boundaries of these services. On the example of Georgia, this will be the withdrawal of GPI Holding insurance at the international level, it means that if the holding insurance affects the holding services and products in all countries, it will become global.
The four main types of market segmentation are:
Demographic segmentation: age, gender, education, marital status, race, religion, etc.
Psychographic segmentation: values, beliefs, interests, personality, lifestyle, etc.
Behavioral segmentation: purchasing or spending habits, user status, brand interactions, etc.
Geographic Areas: neighborhood, area code, city, region, country, etc.
Demographic segmentation is about understanding the makeup of your audience and drilling down to create a number of audience groups according to things like age, location, socioeconomic background, and family situation.
It helps businesses to show the right advertising to the right people
Psychographic segmentation is defined as a market segmentation technique where groups are formed according to psychological traits that influence consumption habits drawn from people's lifestyle and preferences. It is mainly conducted on the basis of "how" people think and "what" do they aspire their life to be.
Any organization which intends to understand their consumers' thought process can divide their target market according to this segmentation method. Psychographic market segmentation is one of the most effective segmentation methods other than demographic segmentation, geographic segmentation, and behavioral segmentation.
Segmentation has always been a key component of the most effective marketing strategies. Dividing customers into smaller groups based on their needs and actions ensures you are best placed to efficiently solve their problems and in turn, sell more of your products.
Whilst understanding information such as your average customer's location, age, and gender are essential first steps to begin addressing those needs, sometimes it is necessary to go one step further.
Leveraging other useful customer metrics like behavioral data can help you identify how your customers interact with your business. For example, behavioral segmentation can answer questions like How many times they visit your online store before purchasing?; or Which promotional message – a discount code or a free shipping guarantee – is more likely to nudge them towards a higher-value purchase?
Geographic segmentation is a common strategy when you serve customers in a particular area, or when your broad target audience has different preferences based on where they are located. It involves grouping potential customers by country, state, region, city or even neighborhood. This marketing approach is common for small businesses that serve a wide demographic customer base in a local or regional territory.
Qualitative research
In order to understand people's attitudes about GPI Holding and to have information about them, I sent them a questionnaire consisting of several questions and received comprehensive answers from them. Do you use GPI Holding insurance? What kind of insurance is spread around you? How satisfied are you with the service? Is the service available at any time? Will they provide you with news about the company? From whom did you first learn about the company? How satisfied are you with their marketing? And finally why GPI and not other companies? These are the questions I asked the customer.
Do you use GPI Holding insurance?
80% of respondents said they are customers of GPI Holding services.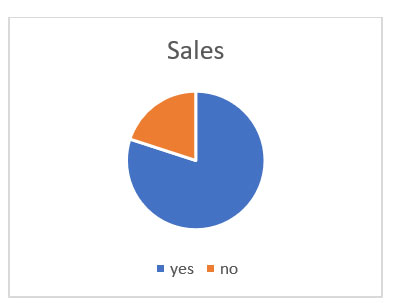 What kind of insurance is spread around you?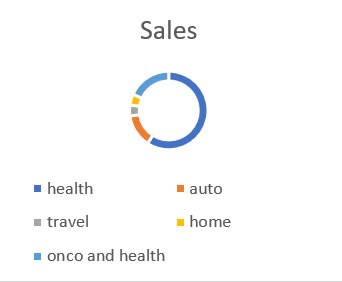 65% use life insurance 15% auto insurance 5% use travel and home insurance while 20% use ONCO and health insurance.
On questions such as: How satisfied are you with the service? Is the service available at any time? Customers unanimously stated that they can get information or services at any time and the reason why they are able to do so is the company's online service they are ready to serve at any time of the day and provide information to customers about their services.
Nor is it difficult for them to answer such questions as: From whom did you first learn about the company? How satisfied are you with their marketing? And finally why GPI and not other companies? Their answer is as follows: they learned about GPI Holding from the Internet, TV and advertising banners, and they also get information about the company from social networks, because the Internet is the most popular source of information, users get the most information from the Internet, they think advertising is good marketing strategy is due to its popularity. They also mentioned that they celebrated the anniversary with several representatives of the company, which increased their trust and goodwill.