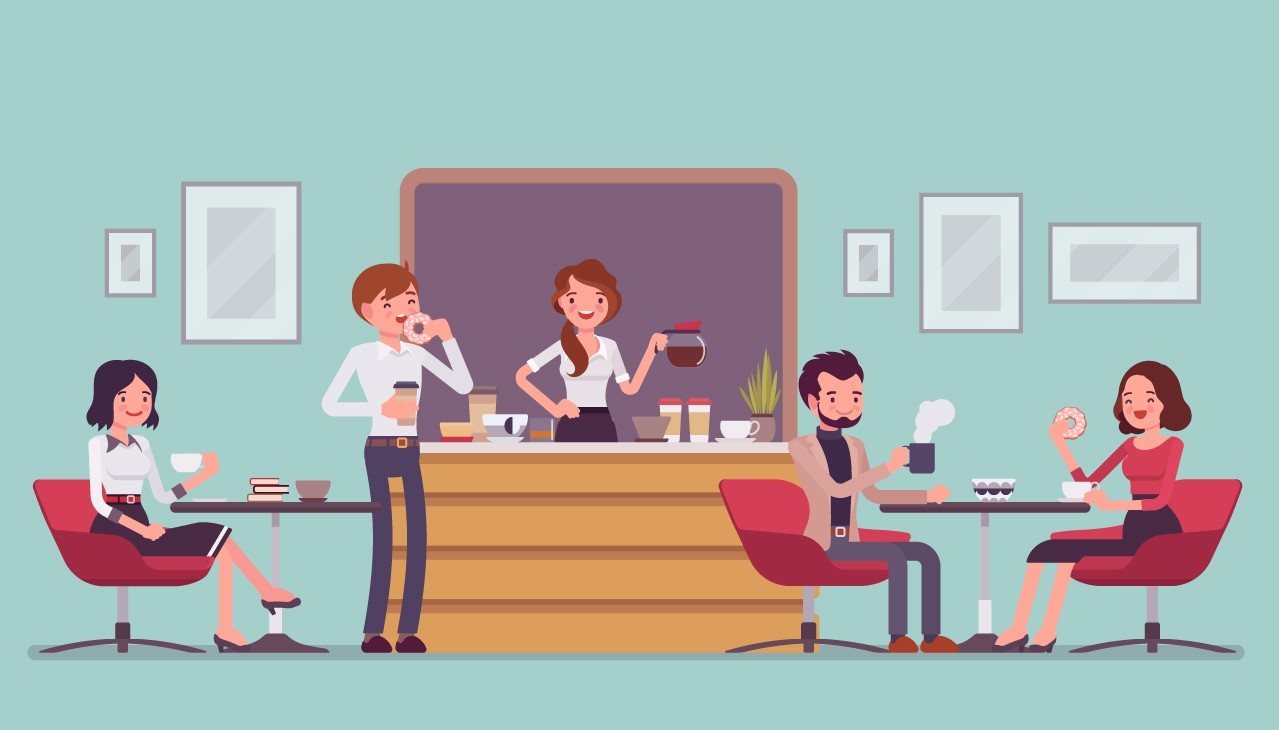 Lifestyle of the customer of Georgian Online Shops
Keti Tsetskladze, Nino Zakaradze
Principles of marketing (2nd group)
International Black Sea University
The 21st century is an era of technological revolution. Nowadays everything has been digitized. All of this has become a reason and has allowed us to make life easier, more convenient, and more comfortable for us. according to that, it is not a shocking or amusing fact that online shopping is getting more and more popular among people. The importance and role of online shopping have been growing rapidly in recent years, however, during the Covid Pandemic, it has become even more acceptable, convenient and common. Shopping and buying the necessary products online without leaving home saves people a lot of time and resources. With all this in mind, the demand for online shopping is growing in Georgia as well. There are several major online shopping stores across Georgia today and they are Ebg.ge, auczon.com, Klik.ge, Imart.ge, Mantis.ge and so on. With Georgian market research, our goal is to describe the lifestyle of the customers of Georgian online shops.
2018 statistics show that approximately 1.8 billion people purchased goods from online shops. We cannot be sure whether most of them are financiers or doctors. Almost everyone has used the internet to order things from online shops. Because numbers are really high, the only thing we can say is that in Georgia almost everyone, generation z, generation y, generation x and even baby boomers use different platforms to make their lives easier. Some of them are students, nurses, teachers, accountants, engineers, economists, financial managers, start-up owners and so on. They do not have the same profession and lifestyle too. But, we are sure that they have common activity and it is spending time on the internet to find valuable goods for them or for their beloved ones. Behind the computers' or phones' screens, everyone has different lives and they do non-identical activities. However, we can say that they can spend time without realizing on the internet and searching for goods.
Interests are subjects that fascinate you and want to learn more about. Interests are usually more about learning and discovering ideas, concepts, and knowledge like history, animal behaviour, or even pop culture. Every individual has a different and unique/special field of interests. And these interests shape people's characteristics, their personal portrait and behaviour. The interests of people who buy food, clothing or other items through online subscriptions can range from simply searching to collecting. In other words, the interests of people curious, excited or passionate about online shopping can be sports, fashion design, discovery, traveling, exploration, surfing in the net, collecting and more. It is difficult to state a specific area of interest that all online shopping customers can grasp, as the interests of any of them may coincide or be radically different from each other.
All businesses have customers, and all customers have opinions. Good opinions and bad opinions, to be sure, but opinions that you need to know about and understand to develop new products, price your products and services appropriately, develop a loyal customer base, and create meaningful experiences for your customers. Thus, online shopping users are no exception in this regard, they also have some views with online shopping provider companies. customers' experiences with the certain company determine and shape their opinion with respect to online shopping. as, in many cases people's expectations were disappointed, most users no longer trust online subscriptions. People who are dissatisfied with the quality of services or products wrote bad reviews on the pages of an online shopping company that finally drops the rating of the company. Georgian online shopping companies are no exception. Georgian online shops do not have a wonderful number of satisfied customers. In our survey we asked people to open their memory banks and write their stories about online shops. Most recalled moments were disappointment, because most of them said that they lost their orders and the seller did not give them a refund. It is very harmful for the companies, they have bad experiences with consumers and more and more people won't use their online shops.
Moreover, customers' opinion may include not only the thoughts about products, services and business, but also the social issues and business. We think that most of consumers' main headaches are the pandemic and the economic, social, political, or cultural problems caused by it. What's more, one significant problem that most consumers might think is ecological and environmental problems.
So, it is true that every person is individual and each of them has their personal opinion, interest or life but as we see from the above mentioned information customers of online shopping still are not very significantly and radically different from each other.