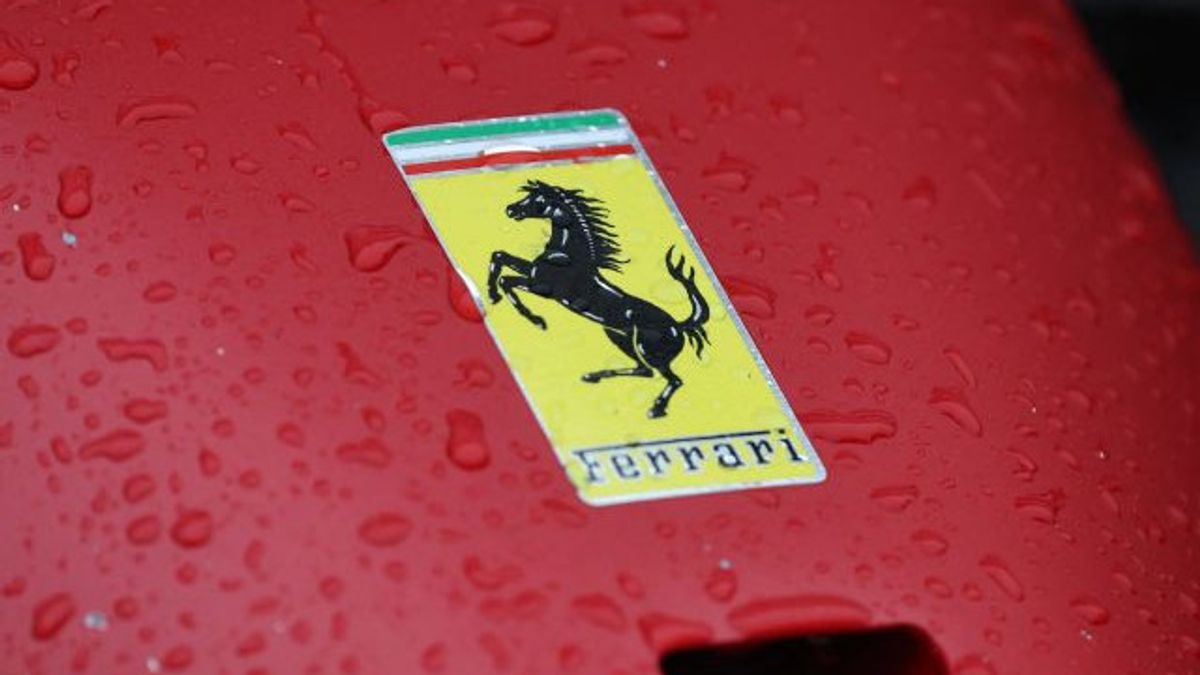 Ferrari – Italian excellence that makes the world dream – Part III
The Winner Essay at MEO 2022
Levan Lolua, IBSU
Tekla Dabrundashvili IBSU
III  Part
PEST & Environment analyzes
Being a large corporation with a diverse product line and significant brand equity Ferrari is well-known in the world of motorsport. Its global presence is influenced by each country's political stability and government spending. Political stability ensures a favorable business climate and growth tendencies. Ferrari has a significant position in the racing scene because to its large mass customization and high brand equity. Its global presence is influenced by each country's political stability and government spending. Political stability ensures a favorable economic climate and development prospects. Growing political instability in the world might have an impact on the gold industry's growth and limit the brand's growth potential. Tax regulations and rate changes have a significant impact on the company's financial success. This is because it determines a consumer's capacity to spend on luxury products. Trade restrictions and intellectual property protection are also two elements that have a direct impact on Ferrari's profitability.
Developed economies provide a fantastic commercial opportunity for a high-end goods like Ferrari. This is because a larger number of consumers would be able to afford the company's more expensive items. Exchange rate volatility can prove to be a negative to the firm. Inflation has a significant influence on the company's long-term growth prospects. A country's unemployment rate would increase the availability of cheaper labor. High interest rates on loans might also discourage individuals from borrowing money to buy luxury goods, but higher interest rates on savings may encourage investments, resulting in more business prospects. The automotive company's growth prospects are also affected by fluctations in the country's financial markets.
The company's future is heavily influenced by changing consumer taste in the luxury automotive industry.  The latest socio-economic developments have an impact on consumer purchasing patterns. Compatibility with labor rights and employee safety has an impact on the growth possibilities of a fancy company like Ferrari. Gender has a significant impact in determining which marketing initiatives and methods should be used to serve both genders. Because not everyone in a society can or wants to acquire such an expensive goods, niche marketing tactics must be used. As a result, the Ferrari's social class segregation is critical.
Every Ferrari client or potential customer would want to buy the most advanced technology available, thus the corporation should prioritize technical progress to keep ahead of the competition. Technological advancements are bringing in several improvements, revolutionizing the luxury auto industry in the course. While technology advances at a rapid rate, the corporation must produce products that include new technologies efficiently and with the ability to integrate flexibility, therefore enhancing their value. In this instance, a significant amount of money must be spent on research and development in order to capture the greatest resources available, and they are doing so. This maintains the organization up to date and prepared for potential developments, allowing for adjustments to the infrastructure and business models as needed.
Strategic Competitive Advantage
Ferrari has always followed a strategy that involves identifying consumers' requirements and then meeting those wants, which leads to the development of positive long-term ties with customers. They have a dedicated research department that assists the manufacturing unit in producing cars that are better than prior models. Furthermore, they are committed to building good ties with their suppliers and buyers in order to avoid switching to competitors in such a competitive market.
To please its clients, Ferrari ensures that their products are regularly of high quality. They ensure that any difficulties that their customers may have with the products are addressed, guaranteeing that their quality and brand name are never threatened.
Ferrari's strategy is a great marketing mix since they are able to provide high-quality goods and services to their clients while still maintaining their prices and marketing strategies in sync with their positioning plan. They have succeeded in developing a flawless marketing mix that allows them to establish their brand in the thoughts of their customers and also in the market.
One of it's company's most powerful assets is its strong brand name, which took years to establish but is now firmly established in the business. Over the years of production, Ferrari's brand image has never been tainted, and the brand is only getting stronger each year, which is its largest strength and competitive advantage right now. It has made a name that people can put their confidence in without doubt.
Attractiveness of its Leaders and Leadership
As for the leaders and representatives of Ferrari, we can mention two individuals who contributed the most to the path that company has now.  It's Enzo Ferrari and Sergio Marchionne.
Let's start with Enzo Ferrari, founder of the company. It's all about getting the right things done at the appropriate time when it comes to leadership. When it came to setting ambitious objectives and never giving up on them, Enzo Ferrari was unstoppable. He resolved to become a racecar driver when he was ten years old, and his heart has never stopped racing since. Traditional vehicle manufacture was solely necessary for him to fund his racing squad. Enzo had a definite goal in mind: to create invincible race vehicles. "The finest Ferrari is a car I haven't yet produced," he says, demonstrating his commitment to ongoing progress.
Even if back then, Ferrari's leadership style would not have suited today's modern requirement for a workplace, there are still reasons to look to him as a role model for leadership.
Also, Sergio Marchionne, Ferrari's most important president. Marchionne was known for his work habits. His efforts resulted in a large profit for his investors. Of course, he wasn't the first CEO who had done so. He'll be remembered for the way he went about his job: adhering to his own strategic vision in the face of danger and criticism, stating his thoughts honestly, expecting the best from himself and his team, and always holding himself accountable. This leadership style saved two businesses from bankruptcy. Marchionne's enthusiasm, intellect, and willpower are likely the reasons why other leaders do not follow it.
Being a leader is cultivating a strong culture, one that reinforces your product's values and supports your goals.  in a way that greatly outlasts your tenure as a leader.
Those men were with great passion and desire. They were able to persuade the whole company to recognize and learn how to manage correctly as a result of the engagement and powerful presence.
What can be learned from these companies and use in our business
People with passion work together from the top to bottom to produce emotion via cooperation. Ferrari's employees are sure to have difficult days at work, but their enthusiasm for their jobs keeps them going.
Ferrari does produce watches, hats, shoes, among several other items, but only to boost the brand's positioning. Ferrari produces only gorgeous automobiles as a specialty. They don't manufacture helicopters, aircraft, boats, or vehicles. They have no distractions, only a laser-like focus on making the world's most attractive automobiles, which allows them to expand their specialized position even more.
You don't just drop a Ferrari off at the local mechanic for an oil change. You don't go to the neighborhood tyre store to get a new set of $5,000 tyres. Ferrari mechanics operate in workshops that are so spotless that you could eat off the floor. The instruments they utilize are so precise that they appear to have been given to the mechanics by the gods. A Ferrari mechanic would sooner die than allow a car go out on the road that wasn't faultless — the epitome of expertise.
Some Ferrari models are exclusively available to a select group of persons that Ferrari has chosen to purchase and drive their vehicles. What other firms do anything similar? It's just illogical. They offer exclusivity, which works pretty well.
Ferrari's value proposition is to remain constantly special, magnificent, and priceless. As a Ferrari owner, you will always be a part of the company's passion and drive. You share the brand's knowledge, experience, competence, and excellence with every Ferrari owner. You'll always have the correct tools, equipment, and mentality working for you and your vehicle.
Your assessment of the future of the company
As part of its efforts to tackle global warming, the European Union proposed last month an effective ban on the sale of new petrol and diesel automobiles beginning in 2035, posing a challenge to automakers who have made powerful engines a main selling feature.
Ferrari Chairman and Acting CEO John Elkann, on the other hand, told investors on Monday that the company known for its "Prancing Horse" logo saw the technological revolution as an opportunity.
After Ferrari posted second-quarter core earnings that were just ahead of expectations, Elkann commented, "We consider the regulation as advantageous."
"Electrification, electronics, and other developing technologies have given us the ability to make even more distinct and original things," he said.
Of course, Ferrari is unlikely to abandon its strong internal combustion engines anytime soon. Elkann hinted to the arrival of three new cars, but provided no details. He also mentioned that the Purosangue, the brand's answer to the Lamborghini Urus SUV, is on track to debut soon and is "turning out to be something exceptional."
Ferrari is concentrating on more than just car development. According to Bloomberg, the corporation is also redoubling its attempts to locate a new tech-savvy CEO (Elkann is presently serving the post on an interim basis). If the new EV timeframe is any indicator, we should anticipate Ferrari's next CEO to embrace the electric revolution in a way that no previous CEO has.
To conduct, we have gathered an insight on why Ferrari is synonymous with elegance and speed. But moreover, what makes it so unique, exactly? The emotional appeal of the brand is so strong, that the Ferrari car is a long-term dream, aspiration and main motive in some individuals lives. We can even title it as a compass of success. If we want to talk about the uniqueness of the company, we must dive into the analysis of the brand identity, because, as we have stated, it is the identity and values that succeeded and represented the brand in such a manner to the world.  It's the personality, self- image, culture and reflection you get from Ferrari. Owning a Ferrari car defines and expresses customers' social statuses and ambitions. Nowadays it is even possible to personalize your own Ferrari car and demonstrate your self-image in a way that you wish for. Ferrari changed the world's perception on cars, luxury, and the determination of the word classy. It is identified with a dream, because not everyone can have a Ferrari experience and because of this psychology, people desire it more and the brand gets more value.
To take into consideration everything written above, we can say that Ferrari demonstrates the quality-oriented, professional and successful image of a company with strong identity of a brand. The Ferrari company is the right example of how emotions can applied to the product and what values should be represented in order to achieve purposeful and effective outcome. Its strategies and ideas are unique, providing high-class, high-quality brand, with an aim to share this excellence around the world and give people the sense of integrity, culture and luxury. We hope that Ferrari would never lose its elegance and dream identity into the market and among people's lives. Ferrari will continue to stay relevant and make the car experience even more unforgettable.