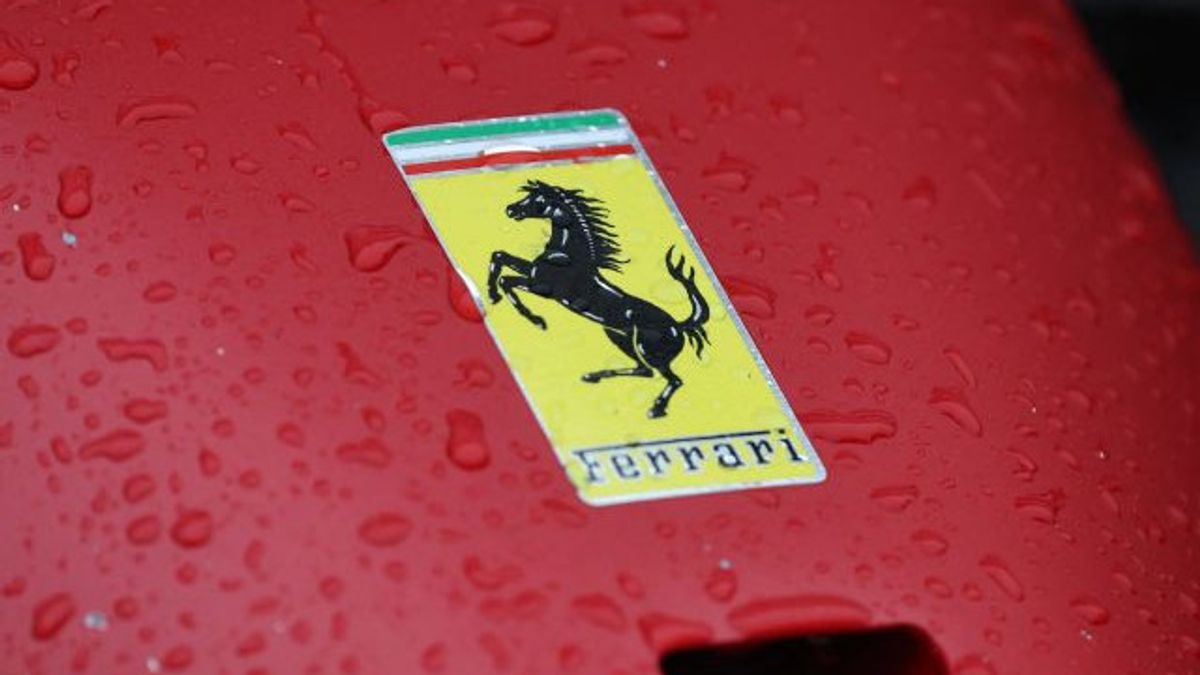 Ferrari – Italian excellence that makes the world dream – Part II
The Winner Essay at MEO 2022
Levan Lolua, IBSU
Tekla Dabrundashvili IBSU
II Part
Ferrari Promotion & Advertising Strategy
Formula One racing is the finest place for a corporation to get more recognition. Ferrari's marketing approach is unlike anything else. For example, despite the fact that it is not a well-known brand in India, they have managed to attract a large number of customers. Ferrari also offers specific courses for anyone interested in learning everything there is to known about Ferrari, as well as the opportunity to join a well-known Ferrari club. Ferrari's merchandising has a crucial place in advertising. For every age group, the firm has a large selection of watches, fragrances, and footwear. In 2007, Abu Dhabi welcomed the first and only Ferrari-branded theme park. "Ferrari Rossa" is the world's fastest roller coaster.
One of the most important aspects of Ferrari's marketing strategy is promotion. Catalogues, tradeshows, and direct mail campaigns are mixed together, and these are the Ferrari's key choices.
Ferrari makes unconventional business recommendations, and the organization understands why customers require these automobiles or how the items differ from the competition.
A suitable signal for Ferrari's consumers might be innovative or well-designed content that can clarify the picture of a certain product.
Direct sales or high-profile advertising are more appropriate for Ferrari's approach and can help the product expand successfully. However, this plan necessitates the continued growth of the Ferrari brand in order to attract more customers in the future.
Price elasticity and demographic knowledge such as gender, salary, and social status may be determined by accumulating data for the target market.
Although influencer marketing is a relatively new technique for everyone, Ferrari may utilize it to reach out to the general public.
If you take a look at a Formula One race, you'll probably see thousands of people waving Ferrari flags. Most of these people will never buy or experience a Ferrari product, but their emotional attachment to the brand is so unrivaled, they only idolize the brand.  As mentioned above, Ferrari is the dream of many, mostly having a big effect on ordinary people, who wish to have an experience of owning this brand. What Ferrari has done in the previous years throughout the history is quite exceptional in terms of keeping deep emotional bonds with its followers and consumers. Ferrari has also made excellent use of its brand equity. Ferrari's revenue is no longer generated just by selling sports cars or winning races. Ferrari has generated new revenue sources that exist only because of the Ferrari brand. For example, Ferrari's licensing and retail operation, worth $1.5 billion, has become a model for sporting franchises all over the world. In fact, Ferrari admits that licensing its name, emblem, and prancing Italian stallion symbol provides for about half of its revenues. Moreover, Ferrari is fully aware of and works hard to preserve its brand positioning as the "embodiment of luxury."
It is also interesting to mention the company's strengths, weaknesses, opportunities and     threats to have a better understanding of Ferrari's strategy for the future. According to the SWOT analysis, the corporation admits to purposely reducing the volume of output in order to achieve "scarcity" levels. It's known as "deprivation marketing." Ferrari builds a large list for certain models and provides loyal customers with early access to limited edition items.
Let's start with strengths. Strength is the characteristic that sets you apart from the other competitors listed below.
Strong Research and Development – Ferrari spends a significant amount of money on research and development. Its primary concentration is on innovation or technology, which sets it apart from its competitors.
Unique, special features –  including electric-powered driving, maximum speed, horsepower, rear-wheel drive, hybridization, traction, seating body style, clearance, and distinctive design.
High customer satisfaction – Ferrari is an automatic vehicle that combines world-class safety features with a trendsetting style that responds to the wants and needs, preferences of the client and aims to retain a solid relationship with existing customers.
High market share — Ferrari has a great brand equity, which attracts more investors.
Goodwill- It is critical for the firm to keep goodwill for as long as possible. If reputation falls, the entire organization suffers. Product quality and after-sales services such as guarantee and warranty assist to sustain goodwill.
Next is weaknesses, which is an aspect that a business must improve in the future. So, let's have a look at some of the following points:
Price range – Ferrari creates luxurious products that the average person cannot afford, such as the Ferrari Roma, Ferrari 812, Ferrari F8 Tributo, and Ferrari Portofino. However, Ferrari produces a high-quality product that is unmatched by other brands.
Fuel efficiency- Greatest Ferrari cars require gasoline or diesel fuel, but as demand for petrol rises, supply falls. This is the most immediate vulnerability or problem that Ferrari will face in the future.
Supply chain – supply and distribution are limited. They've created an unbreakable supply chain, with stores or warehouses built in the center or middle of the country to make it easier for distributors to get the goods to the right spot at the right time. We don't see Ferrari cars on the road very often since only a select handful can afford it.
Opportunities are possible sectors for a business to focus on in order to enhance outcomes, sales, and profits. So, let's examine what options are available
Market Expansion – For every organization, more expansion implies more money. The corporation cannot extend its operations without income. The more it expands in developing markets, the better for the brand, particularly in India, which requires further development. India is an emerging market for Ferrari.
Technological advancement – Demand for new innovative products has risen as a result of the Ferrari's introduction of new and revolutionary autos. It also focuses on the environment and health, and it manufactures battery-powered riding vehicles.
Customer Expansion – Ferrari should extend its consumer base by offering items that meet their needs and desires. Lower-middle-class folks tend to buy products that are inexpensive. They may advertise and increase their consumer base with digital marketing.
And Lastly, Threats are environmental elements that might prevent a corporation from expanding. The following remarks are some examples.
Customer expectations– Rising customer expectations may not be met, creating roadblocks to economic progress. Customers' preferences change over time, therefore their choices fluctuate depending on their age group: adolescent (13-19), adult (20-39), middle age adult (40-59), and senior adult (60+).
Custom policies- Distinct nations have different regulations, and for the company's success, we must respect their rules. The government imposes tariffs and taxes to limit imports; the rate of levies varies from nation to country.
Demand and supply – Keeping the market's demand and supply balanced is a challenging undertaking. We must emotionally and physically prepare for the market's sudden changes in the market and supply.
To sum the information above, Ferrari's components through those 4 segments can be analyzed both positively and negatively, giving us more insights about the company, how Ferrari was able to prosper in this fast-paced sector and its future marketing strategy, to improve some services and avoid any errors.