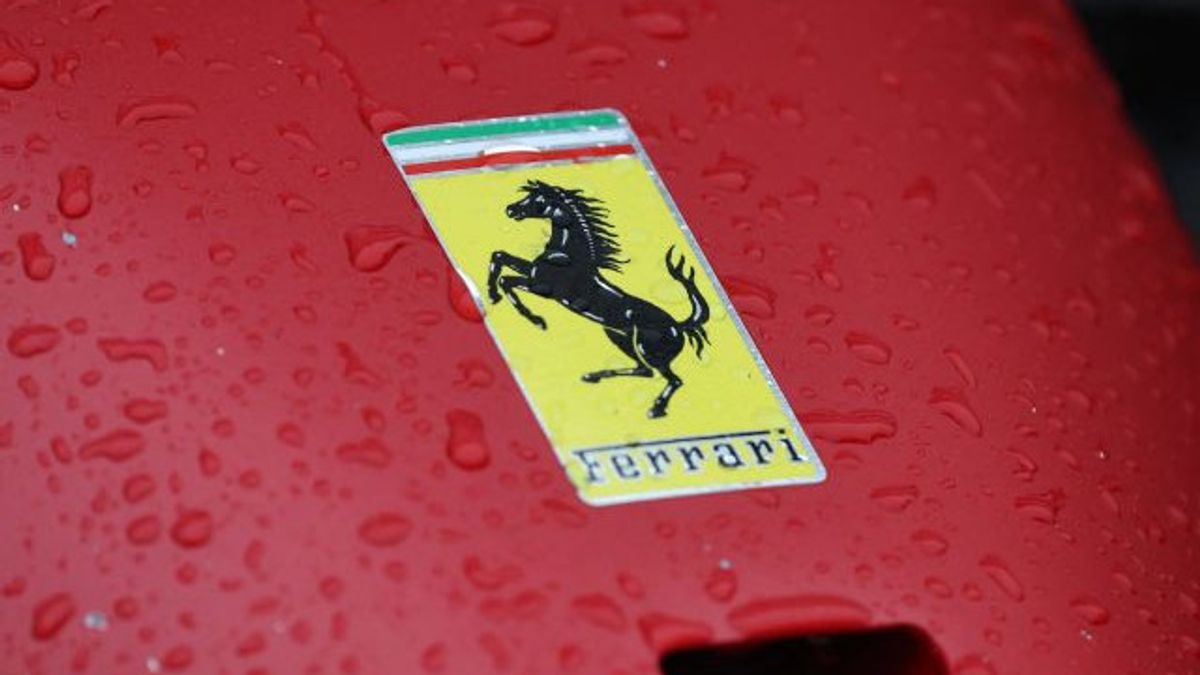 Ferrari – Italian excellence that makes the world dream – Part I
The Winner Essay at MEO 2022
Levan Lolua, IBSU
Tekla Dabrundashvili IBSU
Part I
When you think about Ferrari, you probably picture expensive supercars or exotics that are prized by the world's wealthiest buyers. That might be true, but among a number of car manufacturers with more similar competition entitling their cars as "hard-performing" and "innovative" with great resale revenue, only Ferrari managed to epitomize its name through the synonym of a dream. This hypothesis collorates that car manufacturing is all about what the brand of a car means, which in the case of a Ferrari is a graceful sense of victory and glamor, leaving a core value, dream identity in every customers' life.
To begin with,  let's look through the history of the company. The story of a Ferrari officially begins in 1947,  when the first Ferrari car emerged from the factory entrance in Maranello, symbolizing the passion and determination of the company's founder – Enzo Ferrari. It's worth mentioning that Enzo Ferrari had always been an enthusiast of car racing, which led us into his persuasion that sporting events must be allowed for the introduction of major technological advancements that might be used to improve and mainly represent the performance of road cars as well. His inducement proved positive, Ferrari came to popularity as one of the most prominent stables, winning countless championships in the most famous automobile race – Formula One. Ferrari's ambition from day one was not to compete but to create competition, ("We are the competition"). Hence his focus on the power units determined the company's future and mission to change the world, demonstrate the excellence of the car,  emphasize on the values and to win on both, road and track.
Starting from unique design to production, from road cars to race cars, the sales network to the development of the brand and from customer care from the order to final delivery, Ferrari managed to generate its mission through clear vision of its culture and associate it's brand with integrity, elegance, individuality, nowadays operating over 60 markets and 170 authorized sellers.
4Ps
Ferrari developed several marketing strategies such as merchandise or assistance innovation, finance marketing or marketing experimentation, consumer relationship/feedback, and so on. So far, these techniques have helped the company grow even further. Ferrari's marketing mix approach pushes them to monitor short- and long-term aims and goals throughout the year.
Ferrari produces attractive, well-defined vehicles. Rather than addressing client expectations, the corporation focuses on a single product. That is when the product orientation, which is one of the most important components of the marketing mix, arises. Ferrari's most popular models include the 488 GTB, Spider, California, Aperta Ferrari, LaFerrari, and others. Every car in the lineup is one-of-a-kind, thanks to F1 Ferrari and Gran Turismo's influence. Ferrari also offers a range of cars for the GT championship, including the Italia GT and FXX K.
Price arrangements may be implemented quickly in the marketing mix, making it a more flexible aspect than the others. Ferrari develops multiple tactics after reviewing various studies. A high price tag might have a negative influence on sales or vice versa. Ferrari uses a variety of pricing approaches and has proper product positioning. Setting fixed prices also makes it simple to forecast the company's revenue.
Premium pricing is the most acceptable pricing strategy for Ferrari. The previously described technique has a high cost yet provides superior products or services. Ferrari's premium pricing policy is enhanced by the uniqueness of its automobile models. Taking geographical parameters into account, Ferrari can use a geographical pricing technique when clients are too far away, which might raise transportation expenses. Ferrari's antique automobiles are regarded as significant investments. Their price gaining more value with time and eventually equals millions of dollars after 3-5 years.
Ferrari Place & Distribution Strategy
There are more than 50 Ferrari dealers worldwide, including in Europe, North and South America, and the Middle East, and the number is growing. Their distribution network is not restricted to certain retailers. They also have an online store on their own website.
The supply chain and manufacturing processes sections have a significant impact, and it is determined by the company's choice or plan. They have pioneered a unique method to supply chain management. There would be no delays in the production process with the aid of such an objective. Ferrari can double its income by minimizing any future delays that harm the connection between customers and the firm. Ferrari developed a production framework that allows for a variety of customizations in the garage as part of the manufacturing strategy.
This manufacturing framework can make better use of time and boost the power efficiency of power-driven operations. In the middle of 2012, these technologies were successfully deployed to Ferrari V8/V12 engine variants. Direct channel distribution is not usually visible in Ferrari traffic.
Now let us move into market development. Segmentation allows the brand to identify the package of offerings and characteristics that will be appropriate for the specific group of customers. Ferrari's marketing strategy uses different segmentation methods to enhance the market penetration. It significantly concentrates on high social class sectors. Most of the owners are people with high-income starting from an age range of 25-47 and 55+ , with a different range of life cycles and occupations, starting from students – single graduates to professionals, and elderly married couples. Still , there aren't many Ferrari owners in their twenties or thirties. This is due primarily to the cars' prices. Furthermore, Ferrari offers a comprehensive product variation for both genders, men and women, thus the average Ferrari owner is a male persona in his forties. Mentioning the characteristics, all sexes' lifestyle traits strive for a greater standard of living. These are the individuals who are not scared to attempt and experiment new things in their lives, and who are confident into their actions and attitudes. Ferrari's concentration remains on the metropolitan population, with operations spread across western industrialized countries such as America, UK and The Netherlands.
Now we can also mention targeting, Ferrari is targeted for a certain market sector. The company applies selective targeting, since it doesn't want everyone to represent the brand, therefore it does a background check and its clients mostly are famous individuals and celebrities all over the world.
Ferraris are purchased for its prestige and performance. Even though Ferrari is the most wanted car in the world, very few can afford one, hence the target market consists of people with high income and strong background, who want to display their status and are interested in luxury sports vehicles.
Moving on with Positioning, which focuses on the target market segment that the company wishes to serve and the distinct advantage with which it will compete with competitors in that area. As mentioned, Ferrari is positioned in the auto market's prestige class, with a distinct advantage based on high performance and exclusivity. Ferrari is a power symbol that combines extreme performance, power, and design. Customers regard purchasing a Ferrari as achieving their life goal. Ferrari makes no distinction between market categories. It employs a unique marketing approach to target all customer categories and groupings. Based on this, Ferrari developed the marketing mix as a single approach for the whole market — independent of segmentation divisions.