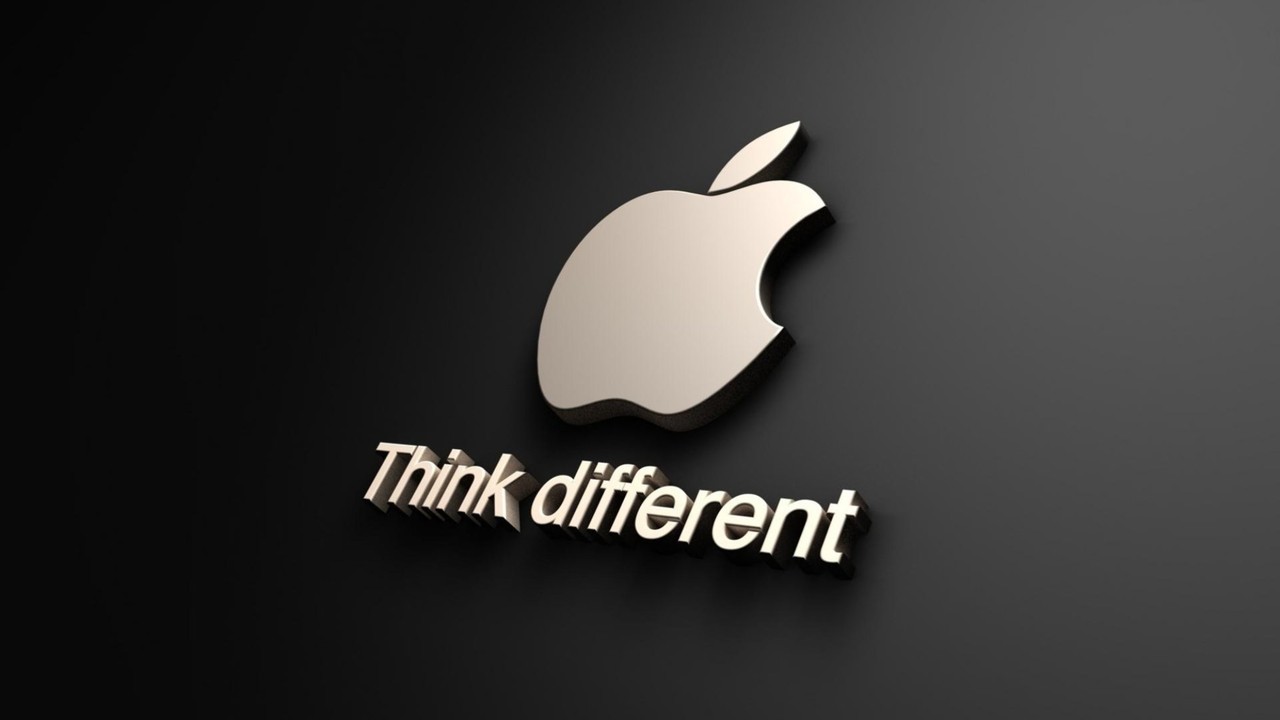 APPLE INC. – THINK DIFFERENT – II
Tata Pukhashvili
Davit Maisuradze
II
Apple's Products
This component of the marketing mix impacts the organization's effectiveness. In this scenario, Apple's product range comprises items and services in or linked to the category of information technology. However, the company's product range continues to grow, allowing it to add non-IT items to this 4P factor. main product lines:
iPhone
Mac
iPad
Apple Watch
Apple TV
Digital content
Software
Accessories
Cloud services
These product lines are linked to human resource usage and business procedures based on product-based divisions, both of which are features of Apple Inc.'s organizational structure. The iPad, iPhone, and Apple Watch are mobile devices that perform some of the same duties as Mac products, which include desktop and laptop computers of varying sizes for various market sectors. This component of the marketing mix demonstrates that the firm sells consumer electronics. The Digital Content product line covers digital music, movies, e-books, and games under the company's current strategic management techniques. The company's 4Ps include cloud-based solutions that allow clients to store and access their data, as well as software as a service.
Place
Pricing entails deciding on the best areas or venues for the company's items to be distributed. Apple Inc.'s business case includes company-owned outlets as well as third-party distributors authorized by the corporation. like:
Authorized sellers
Store locations
Telecommunications companies
Apple Store is an Apple Inc. subsidiary that runs physical or brick-and-mortar stores that sell Apple goods as well as related products from other manufacturers. Consider that these retailers sell MacBook units as well as other firms' accessory equipment. Customers may also purchase things through Apple's website and online shops for desktop and mobile. Apps, music, movies, and other digital material are available via desktop and mobile web retailers such as the App Store and the iTunes Store. The addition of these online distribution channels in this component of the marketing mix aids in optimizing worldwide market reach. Apple Inc.'s distribution strategy also includes authorized merchants. These retailers have outlets in a variety of key places, such as shopping malls, in various markets throughout the world.
Promotions
Promotion establishes the company's communication techniques for reaching its target customers. It is also known as the marketing communications mix. Apple Inc. advertises its goods in a variety of methods, through multiple communication channels and partners. The firm stresses the premium brand image and product quality. Tactics that Apple uses:
Public Relations
Personal Selling
Sales Promotion
Advertising
Apple has deals with several well-known websites to advertise and promote its goods. Furthermore, the corporation employs personal selling in the form of Apple Shop personnel who give product-specific information to persuade store visitors to make a purchase. Additionally, sales promotion is typically seen in Apple Store and authorized reseller locations. Some stores, for example, sell older models at a discount when packaged with larger or more expensive items. To improve its business image, the corporation employs public relations. Apple events, product feature leaks, press releases, and exclusive interviews are all meticulously planned to maximize favorable PR.
Prices
Pricing Apple Inc. includes factors such as setting pricing, price points, and price ranges for the company's products. Strategies that apple uses.
Premium pricing strategy
Freemium pricing strategy
The premium pricing approach includes delivering things at a premium. Apple's premium pricing approach results in high prices for its products. For example, iPhones are often more costly than Samsung cellphones. Profit margins are maximized by premium pricing. In addition to premium pricing, the firm employs a freemium pricing structure. This method combines "free" and "premium" pricing into one strategy. In this situation, some Apple Inc. goods are free, but buyers must pay to gain access to more sophisticated, advanced, or superior features.
Market Segmentation of Apple
Market segmentation is the process of recognizing various components of a market to meet the demands of all possible customers. It enables a firm to implement a comprehensive and unified solution that aligns with customer outreach, channel strategy, and messaging to support and sell to target consumers. Segmentation necessitates a detailed grasp of potential customers as well as striving to suit their demands.
Customers have different demands, thus treating them, all the same, would not help a company meet its goal of satisfying its market. Consumers must be treated by their requirements. Youth and the elderly are two examples of this. These two markets have distinct requirements, and fulfilling those needs necessitates different products and techniques. As in the case of Apple, the corporation may work creatively via product development and market segmentation to meet the demands of people of all ages.
In addition to segmentation, practically all businesses today employ the STP strategy in marketing. It is an abbreviation for segmentation, targeting, and placement. This is a three-step process that investigates products and services and the many methods their advantages might be conveyed to the target market. This concept enables businesses to customize marketing techniques to fit the expectations of their customers.
segmentation
Apple divides market segmentation by behavioral and psychographic characteristics. Segmenting is the practice of dividing an audience into smaller groups based on criteria such as employment, gender, age, and other consumer preferences. To help the firm, these segments or variables must be accessible, quantifiable, and actionable.
Apple's demographic request segmentation comprises producing goods grounded on the target guests' age, life, and employment. Apple's particulars are also dispersed to colorful places and distributed depending on family size and age. A PC with the most recent features and software for professionals, for example, and a PC with more games for children are two examples of this. You may also note that Apple includes several functions in its other devices. Those with greater visual quality for younger people and digital watches with the ability to measure one's heart rate will be greatly valued by following generations.
Geographic characteristics must be addressed as part of Apple's segmentation because it serves a greater variety of worldwide markets. Apple now has more than 500 retail outlets in 25 countries as of December 2021. Customers may obtain its items through online retail outlets from anywhere in the globe, in addition to its physical sites. This allows Apple to grow its business and reach a larger number of customers.
Apple's market segmentation also covers the behavioral aspects of its target market. It is made up of attitudes, behaviors, responses, and product knowledge. The psychographic component of Apple's market segmentation focuses on producing goods based on the lifestyles of the target market.
Targeting of Apple 
Apple's targeting tactics entail identifying the most appealing categories for the company. This stage entails selecting specific groups discovered throughout the segmentation process to whom Apple may offer its products. The firm markets its brand as a premium provider of high-quality goods and services.
Apple's target clients are affluent people who are willing to spend more money on technology products and services with enhanced capabilities, functionalities, and designs. Years of analyzing Apple's client characteristics have proven that the majority of them value the quality, performance, and design of tech goods and services over the price.
Positioning of Apple
Every marketing strategy's positioning method is crucial in developing a brand image in the eyes of customers. A well-thought-out and well-chosen positioning strategy may have a significant impact on the firm's success. Companies differ in what they wish to highlight and accentuate when deciding on brand positioning, depending on the industry, business time, size, and goods.
Because the technology business is continuously developing and continually improving, new goods with technical resolutions and unique features are always being introduced. Apple is one of the leading companies in this field, and the majority of the industry's participants frequently look up to Apple, its innovative innovations, and its products.
This success can be attributed in part to its robust and successful positioning based on a variety of factors. Apple portrays itself in the market as a luxury brand that everyone desires. Certainly, the company's products are not inexpensive, but everyone, even those who cannot afford them, will discover methods to obtain Apple items.
Apple's positioning of its brand to create an emotional connection with its customers through exceptional experiences is an excellent strategy, particularly in this competitive industry. Similarly, Apple employs a competitive positioning strategy. Because competition in the technology business is fierce, Apple makes a point of investing in R&D and introducing new products and features regularly. It continues to develop unique technologies for the brand that cannot be replicated elsewhere.