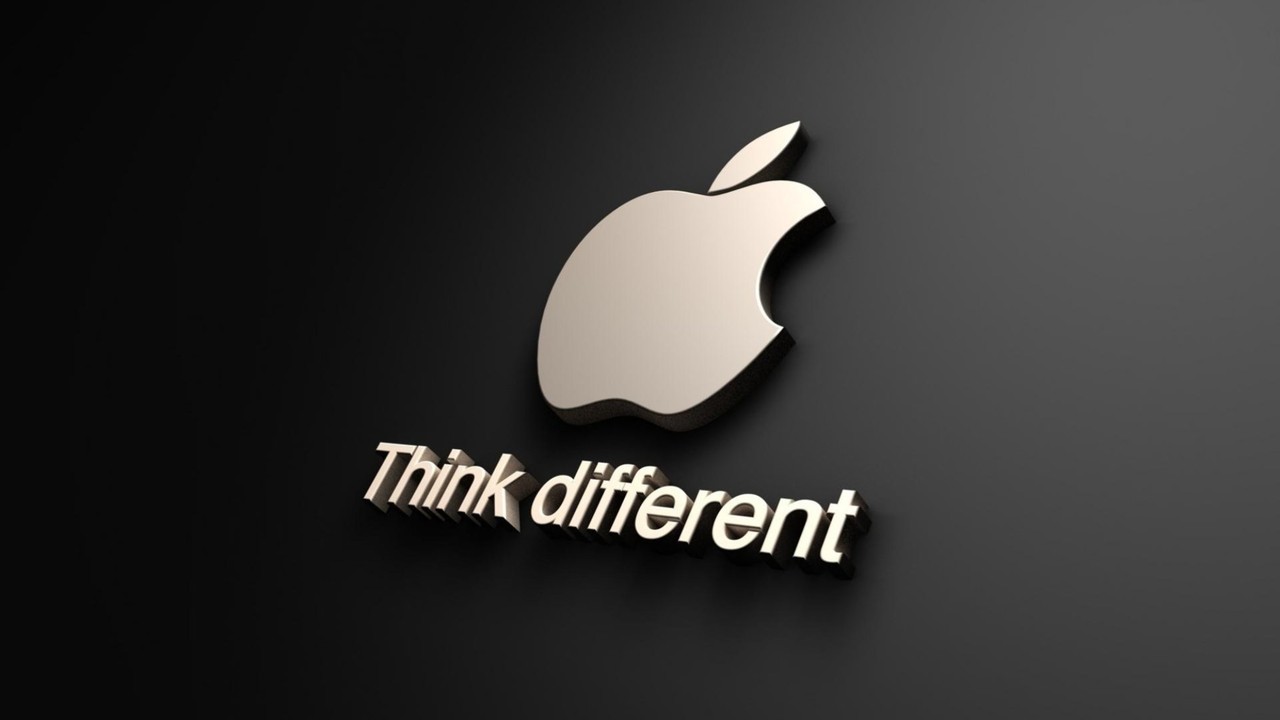 Apple Inc. – Think Different – I
Tata Pukhashvili
Davit Maisuradze
This essay awarded by Silver Pen Certificate  at  MEO 2022
I
Apple Inc. is an American technology company founded in  1976 by Steve Jobs and his friends S. Wozniak, and R. Wayne. Under Steve Jobs' leadership, Apple has reached new heights of prosperity. Steve was a fantastic leader with exceptional management abilities. Steve's management style was a blend of situational and transformative. He knew how to inspire and motivate his colleagues. Steve established a collaborative corporate culture in which all workers are free to discuss their ideas and participate in decision-making. Apple's collaborative atmosphere not only empowered employees but also aided the company in bringing new products to market ahead of its competitors  Apple is now flourishing under the leadership of Tim Cook, who is following in Steve Jobs' footsteps and carrying on his legacy.
Apple is a global technology company based in the United States that focuses on consumer gadgets, software, and internet services. It is the most valuable company in the world, the fourth-largest personal computer manufacturer by unit sales, and the second-largest mobile phone manufacturer by revenue. It is one of the United States' Big Five information technology companies. Apple's products revolutionized the consumer electronics and personal computer industries. It is also well-known in the global market for its innovative software and hardware.
With yearly revenue of approximately 365.82 billion dollars, Apple has a solid financial position in the industry (2021). By 2021, the company's net income is expected to be over 94 billion US dollars. Despite the global economic crisis, the recent success of new iPhones and iOS has had a favorable influence on the company's brand image and cash flow. Apple is consistently at the forefront of offering cutting-edge technologies to consumers.
Apple's business strategy is classified as product differentiation. The international technology business, in particular, distinguishes its goods and services by simple, yet appealing design and superior functionality.
Apple's business strategy
Apple's business strategy consists of four components, there are: Focus on the design and functionality of products, enhance customer experience, Strengthen the Apple ecosystem, and lastly, Decrease the dependence of the business on the sales of iPhones. We are going to discuss each of them separately.
Focus on the design and functionality of products – Apple's business strategy has embraced the sophisticated features and capabilities of its goods and services as the foundations of its competitive advantage. Apple's innovations include, but are not limited to, the introduction of the iPod, the first device of its kind that stored thousands of songs with simple shuffle capabilities through songs, as well as the development of the Macintosh, the first computer to use a graphical user interface, and the release of the iMac, which ripped up the computer design rule book. replacing dull beige boxes with fun, translucent machines in shades such as turquoise. The first-mover advantage is another component of Apple's competitive edge. It should be noted that Apple's competitive advantage may be tough to sustain in the long run. In particular, management may fail to ensure the inclusion of novel features and capabilities in future versions of its goods, so jeopardizing its competitive edge.
Enhancing customer experience One of the foundations of Apple's business strategy is a focus on customer experience. For example, it is fairly uncommon for Apple users to film themselves unwrapping their new Apple devices and share the footage on YouTube. This occurs as a result of the company's success in establishing a customer experience that continues beyond the product purchase procedure. Also, another good example is that it is quite simple to begin using any Apple gadget. Customers open the package, plug it in, switch it on, and begin utilizing the items. Nothing has to be installed or downloaded. More than 500 Apple Stores in 25 countries and regions, where customers can test items and ask helpful staff questions, also contribute to a positive customer experience.
Strengthening the Apple ecosystem Apple's business approach is vertical integration, which means that the corporation has advanced competence in software, hardware, and services all at the same time. Vertical integration is one of the key features that distinguishes Apple from its competitors. The corporation has reaped enormous benefits from its vertical integration. a key source of Apple's competitive advantage, in particular, is its ecosystem, which is enabled by such integration. Apple devices and software are simple to sync and integrate effectively. Applications may run on many Apple devices at the same time, with little to no variation in user interfaces. However, the same things do not couple with other firms' products, resulting in the appearance of a closed ecosystem. Apple's ecosystem raises the cost of moving to the competition for its users. The ecosystem also allows utilizing current customer connections to provide more products and services.
Decreasing dependence of the business on the sales of iPhones Apple's business strategy is shifting away from reliance on iPhone sales and toward a focus on its services business and other divisions. John Giannandrea has been appointed to the position of vice president of machine learning and artificial intelligence, retail boss Angela Ahrendts has departed the firm, and Bill Stasi has been ousted as the head of Siri. These high-profile moves, which occurred in less than three months, are a strong indicator of the company's concentration on services and other business divisions to reduce the corporation's reliance on iPhone sales.
It is worth mentioning that these and other activities are having a positive impact. In particular, Apple's services business segment produced record revenues of USD 53,77 billion in 2020, a 16 percent raise over the previous year.
4P's of Apple
Apple Inc. Marketing Complex (4P) assesses how a company's actions match with the worldwide IT, consumer electronics, and online services markets. The marketing mix focuses on the four P variables: product, location, advertising, and pricing. The marketing mix in this business case is determined by the technical nature of Apple's firm. A company's marketing mix contains the strategies and methods used to carry out the marketing plan. 4P firms, for example, cover global activities in the consumer electronics, information technology, Internet services, and digital content distribution markets. Apple Inc. is forced to compete with a wide range of companies noted for their aggressiveness in invention and marketing, including Samsung, Dell, Lenovo, PayPal, Google, and Amazon.com, as well as Microsoft, IBM, and Intel. As a result, Apple's marketing mix incorporates a variety of techniques and methods that are congruent with the approaches of these other companies.