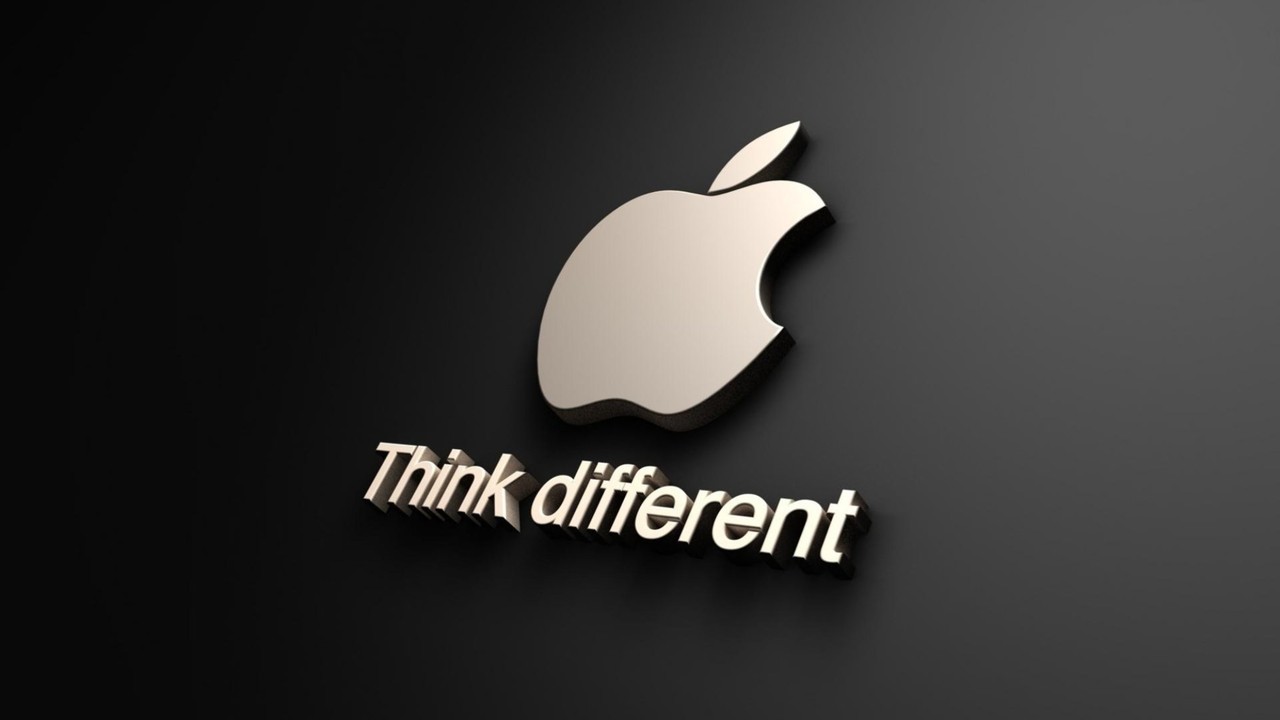 APPLE INC. – THINK DIFFERENT – III
Tata Pukhashvili
Davit Maisuradze
III
Consumer buyer behavior
Buyers behavior
Apple hardware devices are compatible with iTunes software. Hardware devices are purchased through online and offline retailers and a limited number of retailers providing provide a tight vertically-integrated ecosystem. Using its integrated channels including online, retailer point of sale, and iTunes, Apple captures detailed information about consumer behavior.
A thorough grasp of Apple's consumers enabled the business to more efficiently evaluate consumer behavior. Apple uses this information to produce products that operate better and are easier to use and design goods and marketing messages that resonate with target groups.
Culture
Apple is an international brand that offers the same products across different cultures. An iPhone sold in China resembles an iPhone sold in the United States. The cross-border marketing team at Apple strives to give a uniform experience across cultures. This is seemingly different from other brands that will completely customize their product offerings to cater to different cultures. Apple has claimed that it is devoted to "offering the best user experience to our consumers through our revolutionary hardware, software, and services."
One of the ways that it does this is by customizing its content toward different audiences. For example, with their garage band software, they will add culturally appropriate instruments depending on the audience. This guarantees that individuals from many cultures have the same brand experience with all Apple goods.
Social
Small groups, family, and the consumer's social roles and position all influence their behavior.
Social Networks and Groups
Many small groups influence a person's behavior, for example, if a person sees Apple products daily in the company of his friends, son social network this may affect him and force him to buy Apple products. Apple Marketers are working to harness the power of these new social networks and other "word-of-Web" opportunities to promote their products and build closer customer relationships.
Family
Family members can strongly influence buyer behavior. The family is the most significant consumer organization in society, and it has received a great deal of attention. Marketers are interested in the roles and influence of the husband, wife, and children on the purchase of different products and services.
Age
Age is one of the important factors as it determines how often a consumer buys a new Apple product Also with its help marketers can find out which Apple product is more in demand in which group the solitary age group is 22-55. This group serves as a handy market for the corporation. However, the age dimension changes depending on the product. People between the ages of 20 and 45 are more likely to utilize smart, compact devices. Whereas the age range of 18-30 uses iTunes, Apple Pay, app store, and iTunes store. And finally, the apple watch, Apple TV and accessories users are from 20-45+ age.
Occupation
It is also important for marketers to consider the customer's hobbies and activities For example, we can take artiand sts, and designers, especially now this field is gaining popularity because of NFT, it is no secret that many designers use Apple products (iPad) not only to work on work-related projects but also to spend free time on social networks.
Economic Situation
A person's financial status will influence his or her store and product selection. Marketers keep an eye on changes in personal income, savings, and interest rates. Following the previous recession, most businesses have redesigned, repositioned, and repriced their products.
Psychological Factors
Four major psychological aspects impact a person's purchase decisions: motivation, perception, learning, and beliefs and attitudes.
To grow sales and encourage purchasing behavior, Apple is trying to create a need in customers' minds and guide customers to produce purchase motivation.
Apple also uses sensation and perception to motivate customer behavior. For example, in terms of visuals, the big screen, and extremely thin body could catch customers' eyes. Its fashion appearance especially its metal shell attracts many young and character people.
Learning and memory through action. People learn while they act. If customers have a good experience while they purchase some products, there is a high likelihood that they may repeat to buy is. To keep the loyal customers and expand the new customers, Apple pays attention to spreading their idea through advertisement and providing a good service to no matter online or offline customers so that can create a good experience for them.
For some customers, Apple is not only a brand but also a belief. whenever Apple issue a new product, there are thousands of people queue up for it all around the world.
SWOT analysis
SWOT (strengths, weaknesses, opportunities, and threats) analysis is a framework for assessing a company's competitive position and establishing strategic goals. A SWOT analysis assesses internal and external factors, as well as current and potential prospects.
To start talking about apple's Strengths it should be mentioned that it is one of the most valuable brands so that fact is by itself one of Apple's strong sides. Iconic – When it comes to highly modern computers and smart technological products, Apple is one of the most dependable firms. It has millions of dedicated consumers and is growing at a steady rate. Top Technology Apple was the first to debut some of the most revolutionary inventions that have altered the course of history (iPhones, iPads, Air Pods). Apple is still determined to create better and more powerful tech devices. Research & Development Apple devotes time and effort to the design of its products. Extensive investigation and careful analysis are carried out to better grasp client wants and market trends. Apple continues to invest heavily in research and development to ensure future growth and competitive advantage. Apple, for example, invests $21.9 billion (approximately 6% of its revenue) in R&D.
Weakness: High Priced Because of their high costs, Apple's products might be considered a luxury. The items are priced to appeal to medium and upper-income consumers. Apple items are just out of reach for low-income people. Because of their exorbitant prices, their items are only affordable to those with medium or upper incomes. Promotions and advertisements are limited Even with restrained promotional spending, Apple has solidified its function via cultivating devoted customers. Apple's marketing strategy is highly reliant on its famous flagship retail outlets. Because of its success, Apple does not feel the need to spend much money on advertising. Incompatibility with other software When a client purchases an Apple product, they become a part of the Apple world. Because Apple products do not support other programs or technologies, they are incompatible with other devices. Customers must acquire Apple applications or accessories to continue utilizing their Apple gadgets.
Opportunities: Qualified Professionals Apple's researchers, developers, and product experts are a group of highly skilled individuals with years of expertise in consumer product branding. Apple's staff expansion allows them to consistently create new possibilities. Smart Wearable Technology Wearable smart technology will soon rule the globe. According to Forbes, sales of smart wearable technology devices would more than treble by 2022. Apple has the potential to expand beyond the Apple Watch and Air Pods into additional wearable categories. Expand Music Streaming Services Emerging nations' youthful populations and quick economic growth provide enormous potential for expansion. Apple has previously announced plans to expand its music streaming services to 52 African and Middle Eastern growing economies.
Threats: Coronavirus Apple's supply chain was severely disrupted as a result of the Coronavirus epidemic in China. As a result, Apple suffered significant losses. One of the first losses suffered by Apple was a loss of $100 billion in stock value as a result of the iPhone's late debut. Although the issue appears to be under control, for the time being, you never know. A surge in Covid cases in China might result in lockdowns once more, causing Apple to suffer financially. Russia-Ukraine War The conflict between Russia and Ukraine is having a detrimental impact on numerous businesses throughout the world. Similarly, Apple will experience economic losses as a result of ceasing business in Russia.
This SWOT analysis paints a clear picture of Apple's strengths and weaknesses, as well as the challenges it faces. Meanwhile, it informs us about the current chances for Apple to take advantage of today to have a brighter tomorrow.
According to this SWOT analysis, Apple is in a relatively good position because the company's strengths and opportunities outweigh its weaknesses and threats.
Conclusion
As we have already mentioned, Apple is one of the most advanced technology companies in the world, so we have to ask what we can learn from the example of Apple. Probably first thing is to stay simple, for a long time, it was assumed that if users couldn't figure out how to correctly utilize a product, it was their problem. It was their responsibility to figure out which buttons to push, which software to download, and which instructional seminars to attend. This style of thinking was altered by Apple. They built technologies that were simple enough for individuals of different ages, ethnicities, and intellectual abilities to grasp. When someone receives an iPhone for the first time, they do not require teaching on how to use it because the programs are instructive and the images that portray them are similar to their real-world applications. Second is cere for customer Customers like their interactions with Apple goods and visits to Apple shops. Every Apple shop across the country provides virtually the same experience, regardless of where you purchase Apple products. The third is thinking about the future The firm is always changing and planning its next move. What distinguishes Apple as a corporation is its ability to identify a societal problem or discomfort that has not yet been remedied by technology. Apple examines what rivals are doing and improves streamlines, and simplifies it.