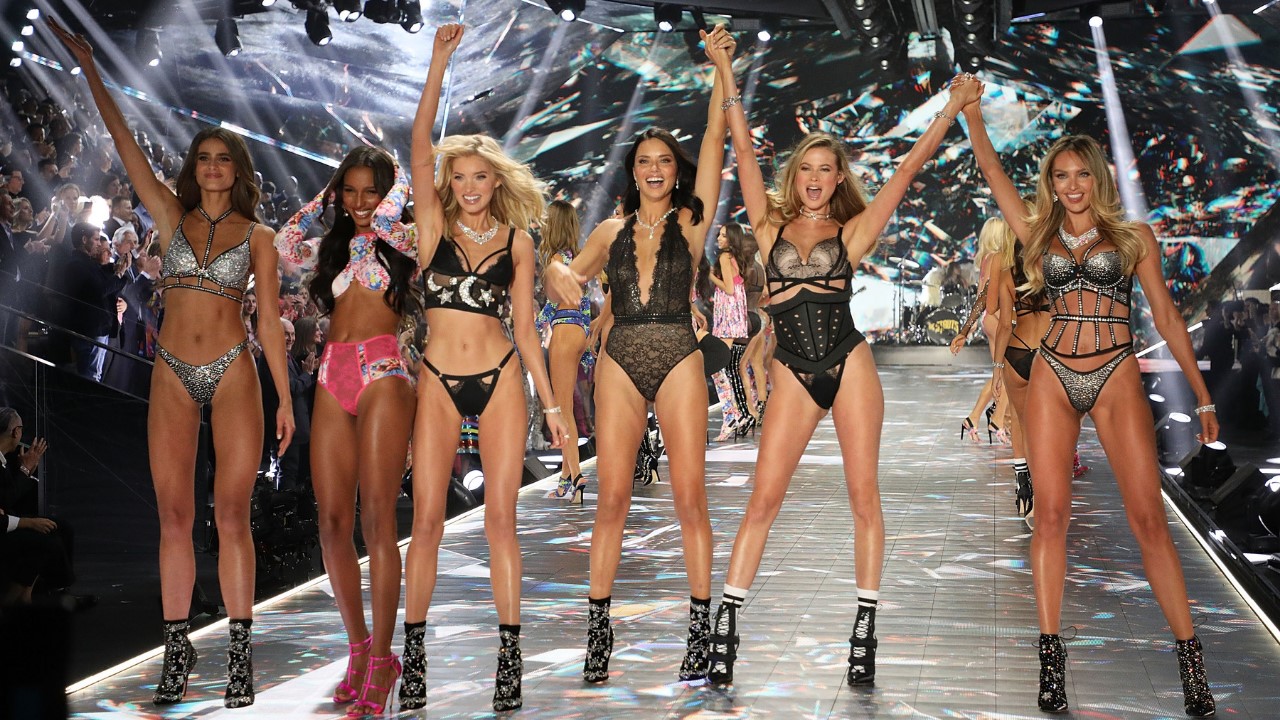 Victoria's Secret ─ How they succeeded in a world of ever-changing female beauty standards?
By Nanuka Barbakadze & Guliko Skhiladze
Women's position in the world was changing over centuries, the last two centuries differ in the power of change. Victoria's Secret started as an idea for a women's underwear shop that was targeted at men, now they are spotlighting the multidimensional voices of women, from associates to customers. Women of different sizes, races, skin colors and orientations even women with disabilities became the target audience of Victoria's Secret. Lately, they have been amplifying women's voices, from the sexualization of women's bodies to understanding the uniqueness of each woman and their comfort.
Embarrassment Led To The New Brand
The story of the brand greatly differs from its current position. The story begins at a lingerie store where then unknown to anyone Roy Raymond felt embarrassed purchasing lingerie for his wife in a department store. His embarrassment became the beginning of the new lingerie brand targeted to men. The brand was named after Queen Victoria's Era. Era associated with propriety and respectability.
The very first store was opened at Stanford Shopping Center in California in 1977. Anyway, the company was unable to find like-minded people among its customers until it debuted its first catalog five years later. The first catalog was inspired by Victorian boudoir: models were posing in tones of silk and staring seductively into the camera. According to Raymond's thoughts, men would buy a catalog to find gifts for their loved ones and avoid feeling shame while finding them in a local lingerie store. Sure, the catalog built up a large male fanbase, but were men buying it to shop, or was there some other intention?
Pretty quickly the company's vision changed, thanks to Les Wexner, the new owner of the company. The main focus shifted from a store targeted to men to a store targeted to women. He brought the European aesthetic of underwear to the US to make it look luxurious and still be affordable.
Catalogs ceased to look like the cover of adult films but began to resemble romantic ones. In addition to women in underwear, undressed men appeared there. A provoking attempt towards attracting a female audience, isn't it? And yet, it did not bring much success. But everything was ahead…
New Marketing Era
In 1995 began the well-known annual Victoria's Secret Fashion Show, in which Vogue covers girls participated and it has become the brand's calling card. From this moment, Victoria's Secret Company was not only one of the biggest lingerie retailers in the US but also took one of the most important positions in the modeling world.
Victoria's Secret Fashion Show was a new era in the world's marketing. Competition in the underwear market was growing, but no one could beat Victoria's Secret marketing strategy. And this is not surprising, absolutely any woman could buy underwear in which iconic models like Tyra Banks were about to defile on the podium to feel like Victoria's Secret Angel. A sense of affordable luxury lured women.
But times are changing. Luxury is no longer so attractive, and the sexualization of women's bodies is not only rejected, but also condemned. In the 21st century, so-called beauty standards are losing their power and now women decide for themselves how they want to look.
The secret of Victoria's Secret triumph through the years is hiding in the ability to adapt to changes & trends fast and effectively turning them into their strong side. They follow customers' wants, expanding their company.
Secret of Victoria's Secret
As lingerie could not be worn everywhere, in the 90s Victoria's Secret started to make clothes. Later swim, sport & lounge, sleep, accessories, and beauty products were added to their production. The company has ambitions to gain more segments of the market.
New Vision & Diversity Campaign
But still, even after transforming its vision into a women-target and leaving the image of "Playboy girls" to become "Vogue alike", Victoria's Secret gets criticized. Through social media, there was a widespread opinion that VS&Co is promoting an unreal and unhealthy image of women's bodies.
In 2018 criticism reached its peak after Victoria's Secret's Fashion Show director made some controversial comments about transgender and plus-size models. The show director stepped back, the show was canceled and new leaders joined the company.
The company took the criticism to heart. The first step forward was signing Hungarian model Barbara Palvin as Victoria's Secret Angel. Auditore liked it, promoting her as an image of how a healthy model should look like.
After Barbara Palvin, VS&Co signed their first openly transgendered model Valentina Sampaio. Now the company has disabled, autistic, plus-size, different ethnicities, gender, color and age models. They invest $25 million in women's projects, supporting 87% of the female associate base.
From a company dedicated to men's satisfaction through women's bodies Victoria's Secret became the company of advocating and celebrating all women and their experiences.