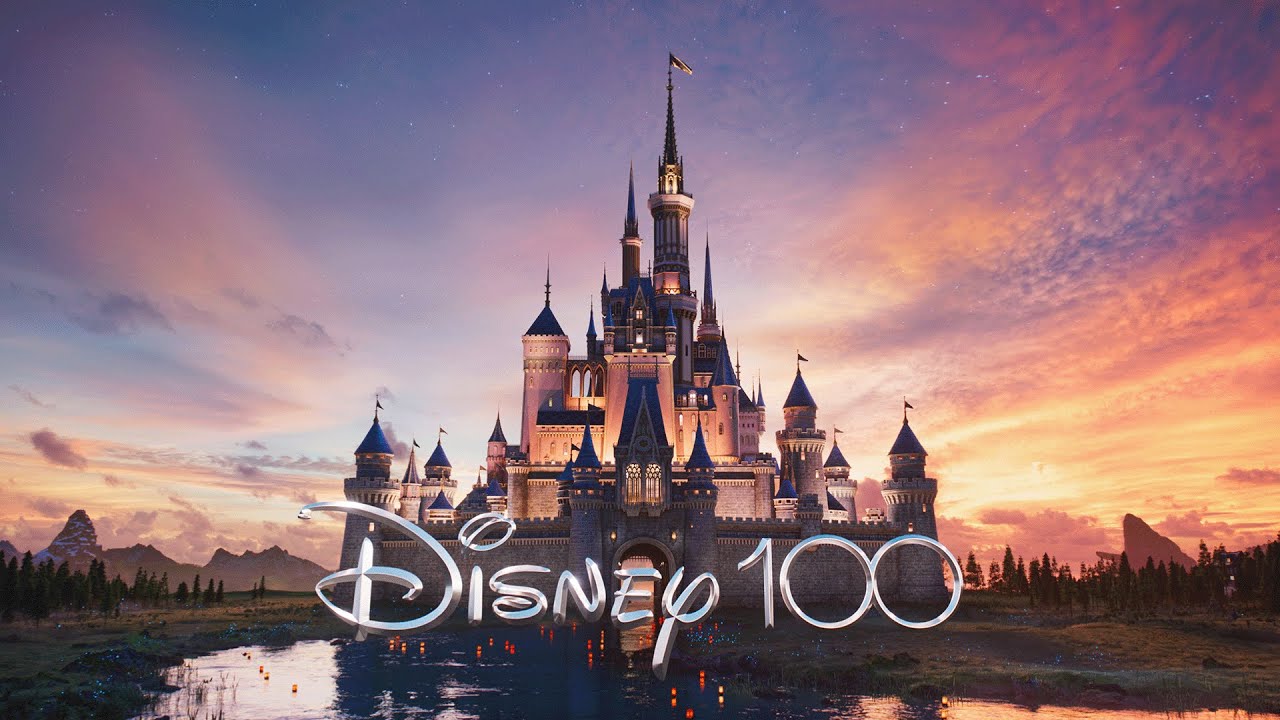 Disney, the world of magic and fantasy
Walt Disney Company – one of the biggest companies in the world, the greatest in the entire entertainment field. The company that makes billions each year and created the strongest association with the fun and joy.  It is a multinational conglomerate with long history of success. Thanks to its marketing strategy, when we think about an entertainment, the first thing that comes to our minds is Disney.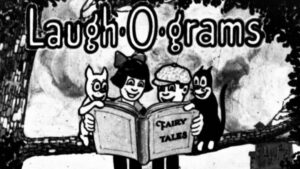 Now, to understand how did they come to such a success, we need to go back in time, to year 1922, when Walt Disney started his first company "Laugh O grams films" and produced different cartoons. In the beginning of 1923, they produced "Alice in wonderland", which was the innovative combination of both animation and life-action. But even though "Alice in wonderland" turned out to be a hit, Disney felt for bankruptcy and along with his brother Roy. O. Disney, moved to California, to start over. And then, on October 16, 1923, they founded "Disney Brothers Cartoon Studio".
Their first success was the character "Oswald the Lucky Rabbit", who was created by the combination of all the best from life-action (emotions, personality) and the capabilities of animation. But Walt Disney did not own the rights to this character. So, after a couple of years, in 1928, he created a new one. The Character that will become the Icon of animation, and the brand of his company – Mickey Mouse.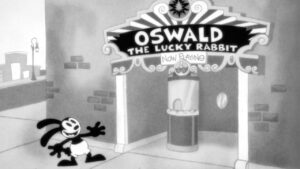 Mickey became the key to Disney's marketing success in 1932. During The Great Depression Disney hired person named Herman "Kay" Kamen as his licensing agent (his job included what now is called marketing). Looking for other ways to capitalize on Mickey Mouse brand, "Kay" suggested to put it on the watch. And Disney's answer was "it will never sell". And this is when we are introduced to marketing rule: "Strong brand can sell anything", after entering the market the watch outsells its nearest children's competitor watch 10 to 1, and it was not just children's watches that were selling with Mickey Mouse on them, as a lot of celebrities, and influential people started to wear Mickey Mouse watch. Like Grace Kelly (future Princess of Monaco), John Lennon and Buzz Aldrin (Second Man on the moon). And that is how they used strategy that is now called "influencer marketing".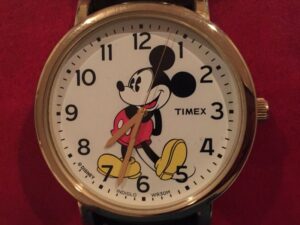 During its 100 years history Disney had a lot of competitors, in different segments of entertainment field.
Only in Film Industry its competitors were, and most of them still are, Dream Works Animation, Pixar, Warner Media, Universal Pictures, Paramount Pictures, 20th Century Fox, Sony, Marvel Entertainment, Lucasfilm, Netflix, Amazon, Sony and Apple.
As I already mentioned, Walt Disney Company is one of the biggest ones in the world and it operates in a lot of different industries, and not only in filming, and in each of them it has several competitors.
Here are companies of Disney in different fields:
Film

Walt Disney Pictures
Pixar
Marvel Studios
20th Century Studios
Lucasfilm

Music

Movie and Cartoon soundtracks

Television

ABC (American Broadcasting Channel)
ESPN (Sport Channel)
Disney Chanel
Freeform
National Geographic

Theme Parks and Resorts

Disneyland, Walt Disney World
Tokyo Disney Resort
Disneyland Paris
Hong Kong Disneyland Resort
Shanghai Disney Resort.

Publishing

Disney Press
Marvel Comics
ESPN Books

Streaming
Disney also produces Costumer products as:

Toys
Apparel
Home goods
Board games
And Disney has a huge income from all of these. But to analyze its benefits more correct we will use the BCG matrix: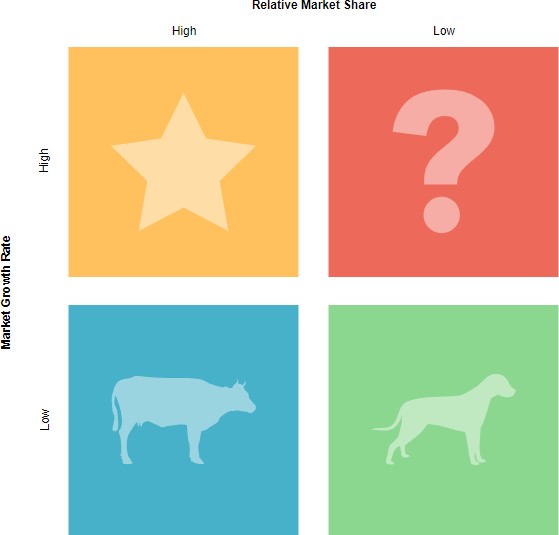 Star: Disney's biggest stars are its Media Networks such as ESPN and ABC. They generate significant revenue for company.
Cash Cow: Theme parks are Disney's Cash Cows, they bring a lot of money, but have no potential of market growth.
Question marks: For Disney it is streaming services such as Hulu or Disney+, they do have a high growth rate but do not generate any significant profit.
Dogs: Disney does not have Dogs, as they tend to discontinue unprofitable projects.
Before we delve into Disney's marketing strategies, let me ask you one question, what comes to your mind when you hear Disney?
Disneyland? Cinderella? The Lion King? Probably.
Meanwhile, I am sure that now when you thought about it, Disney's another, the main, marketing strategy worked. Emotional connection, an invincible bond that always will bring you back to them. Warmness, joy and nostalgia is what they try to create an association with. And for that they use Theme Parks and Films.
Disney's Theme Parks and Resorts are incredibly popular. There are totally 5 of them, but the first one is the most known, Disneyland: Walt Disney World, which is located in California. For their theme-parks advertisement they also use emotional connection. The promotional video of 2020 for Disneyland Resort started by the scene of family smiling at Disneyland, and the first line was: "There is no better place for making new friends and memories you will never forget, then right here at Disneyland Resort". Disneylands attracts thousands of families each year and that is why they are Disney's Cash Cows.
Even though film industry has no place in this BCG matrix, it still generates an enormous amount of money. And it is one of the best ways to see how Disney's marketing works.
First, Disney was the first animation studio that called celebrities for voice acting. So their names could be written on posters. This sure did attract their potential customers. The daughter of professional singers and dancers, Kathryn Beaumont gave her voice to Alice in Alice's Adventures in Wonderland. Eleanor Audley, a veteran of Broadway and television was the voice of Maleficent. And even Walt Disney voiced a lot of character himself.
Second, it is essential that Movies and Cartoons not just bring their office boxes, but also allow Disney to sell merchandise (which often generates greater income than the film), costumer products such as Hasbro toys, clothing, board games and all types of the goods with different characters on them. And all of that is a double card, on one side – it is a merchandise that costumers (mostly children) will buy after watching the movie or cartoon. But on the other hand – it is an advertisement strategy, because customers will start to see merchandise long before the movie itself comes out, and when it does, they already will be aware of it.
Disney also found a way to use their previous successes to improve their new projects, and they also created their own cliches, for instance, princess's parents getting mad because she wants to be herself, or the typical song-scenes. Also, they leave references to their other projects.

Furthermore, the soundtracks produced for the movies are also another great way to advertise it and earn some money. And what is the most important – we all know them.
Arabian Nights, Let it Go, I See the Light and so on.
They also use another marketing strategies, for example "Product placement", when they put Aladdin-themed toys in McDonald's Happy Meal for Aladdin advertisement, or "Publicity", when they host film-themed events.
And after all of that, almost for every movie and cartoon they use "Unique Marketing Materials". The brightest example of it is the advertisement for "The Lion King" when they used "The Circle of Life" trailer and "Can you feel the love tonight" song from the film.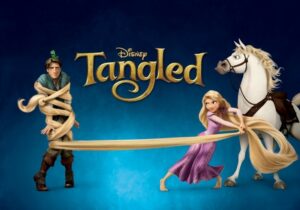 For the "Tangled" they even changed the name of the movie, to attract teenage male audience. Also, almost the whole trailer was about the main male character, Flynn Rider.
Disney went even further, for the 3rd part of "Toy Story", which was released 15 years after the 1st one, in 2009 they re-released first 2 "Toy Story" films in 3D and announced the new cast members for voice acting. And in 2010, they organized a free screening of the 3rd part at universities, because most of the children who watched cartoon in their childhood already grew up and entered colleges. So, they showed first 40 minutes of it for free, thereby fueling their interest.
But of course, nowadays, the main income of Disney's film industry provides Marvel Studios, with their super-hero blockbusters. And for Marvel they use not only proven marketing strategies, but also experiments. In the last few years, they decided to play with audience, they spread rumors, fueled interest with "leaked" inside information, actors wrote posts and then deleted them. They did all to make its audience even more interested and… it worked! 3 of their movies over the past 5 years became one of the most grossing films in the history.
Disney truly is the greatest entertainment company that have ever existed. And not because they are just the biggest one, but because they reached that top with their brilliant marketing, in the first place they occupied customers hearts and not the wallets. Disney is about dreams, emotions, feelings, and a little bit of a magic.
Arthur Hayrapetyan, IBSU