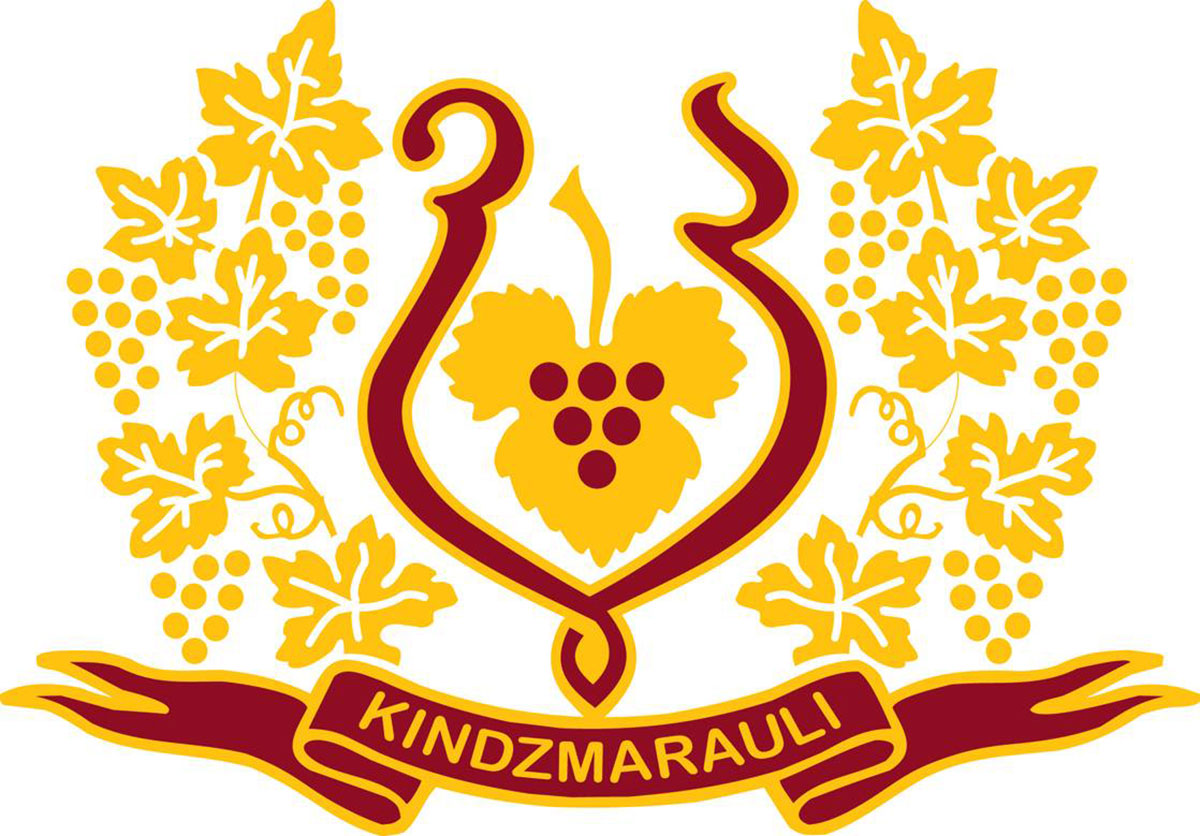 Corporation Kindzmarauli – Millenniums Captured in a Bottle
Giorgi Kapanadze
1st Place in MEO 2021
Among many amazing topics all around, for me, as an ordinary Georgian, it is extremely honorable to write about Georgian wine. Corporation Kindzmarauli – the company that I'm  going to talk about in this essay – is the successor of our formidable tradition. Here you will see how the magic art of capturing millenniums in a bottle is performed today.
First of all, before we start talking about the company, we should cast a glance to the market. Let us investigate the needs, wants and demands of wine consumers. Actually, no matter how simple and mundane it sounds: the basic need that drives us to consume wine is the need to drink something – maybe because we are tired, nervous, or for other reason. Then our mind tries to find the matches between our needs and personality and generates wants. A want is influenced by our cultural background and personal mindset. Accordingly, Georgians choose to drink wine, because it is our traditional beverage. Wants finally change into a demand, that is the coincidence of our desires and buying power. As we have a lot of wine in the market, wants and buying ability coincide well and here it is – the demand for wine.
For a majority of countries in the world, wine is traditional/cultural. Also, people produce rather more of it than we can consume; therefore, the situation is quite similar in other countries' markets where Corporation Kindzmarauli exports its products. Now we can talk about the corporation itself and find out how it keeps the inheritance of nearly seven thousand years.
To commence with, let us look through the history of this company. The story begins in 1533, when Levan – the king of Kakheti – established a marani (wine cellar) in Kvareli, at the place of an old fortress. During the pacific time the marani was producing wine for the royal family, but while the enemies were invaded in Kakheti, wine was immediately used for feeding the population in the city fortress. In its history, the marani stopped operating only for 3 years (1921-24). In 1950s it became Kindzmarauli Wine Factory. In 1989 the factory changed its juridical form and became the rental enterprise Vazis Tsremlebi. Georgian initials of this name are maintained in the recent logo. The company took its final form in 1996 as JSC Corporation Kindzmarauli. They own that historical marani, now named as Duruji Valley.
Nowadays, Corporation Kindzmarauli is one of the successful Georgian wine-producers. The company uses both – traditional and modern – winemaking technologies. It owns approximately 175 hectares of vineyards and, moreover, it owns a hotel and restaurants. Vineyards are located at a historical place where vines were planted over centuries. The Caucasus Mountains and the rivers Duruji and Alazani generate a fruitful land for winemaking activities. The most important thing is that here there is much black slate, that leads to less harvest but an amazing quality. Wine, produced under these conditions, is being exported in 19 foreign countries and, certainly, is drunk in its homeland as well.
It is also worth mentioning that Corporation Kindzmarauli grows the traditional Georgian varieties of vine like well-known Saperavi, Kisi, Khikhvi, Rkatsiteli and so on. What I appreciate the most, they managed to maintain the old Georgian vine called Kakhuri Mtsvivani ("Kakhetian grape-dropper") which was considered as lost before.
Besides, the company possesses the hydroelectric station to decrease the carbon emissions and take care of nature. It also got involved in celebrating Earth Day 2021 on 23rd of April and donated financial resources for planting trees.
Summarizing the information written above, we can finally get the whole picture of the social marketing system of  Corporation Kindzmarauli. The company combines traditional technologies of winemaking with modernity, nature-protecting measurements, and care for historical heritage to create the mutual benefits of a seller and a buyer.
The approaches of Corporation Kindzmarauli asserts that it is a quality-oriented company. The slogan repeats the same: "The Quality Experienced in A Time". They do not have any special statement to express their mission, but on their official webpage we can read this: "While tasting our wine, it is very important to make a person feel a scent and a flavor of the universal place where a vineyard is cultivated, realize those traditions and history that have been related with this vineyard over centuries, perceive the mindset and the spirit of our ancestors." Now it is clear why they pay so much attention to the quality and, generally, how they define it.
Establishing the essential goal of a company – the mission – is actually the first step of strategic planning. Let us discuss it and understand how Corporation Kindzmarauli is going to accomplish ensuring a high quality. After realizing the mission, they set objectives to gradually reach to it. These objectives are essentially different, because they are aimed for diverse directions. For example, they have an environmental one – decreasing the carbon emissions – and their HES is the tool of implementation.
The next step is making the business portfolio that contains all the businesses and products under the umbrella of a company. Kindzmarauli Corporation has a quite big variety here. Generally, they have 7 types of beverage that include the nominations of 19 red wines, 7 white wines, 3 Kvevri wines, 7 brandies, 4 Chachas, 2 kinds of grapes juice and 1 rose wine (Vardi). Besides, they possess 3 more business units: the brand store at their marani of Duruji Valley, the hotel Chateau Kvareli, and the restaurant Wine Yard. Due to this fact, the operations are divided into two sectors: production and sales.
As for the fourth step of strategic planning, here the company has to make specific plans for production, marketing and, generally, business management. The people in the company take their roles and group to perform their professional tasks. Corporation Kindzmarauli's managers and employees gather every day to make daily schedules. They also have weekly and monthly plans to take care of vine, harvest grapes, and keep wine unspoiled. Moreover, they have annual plans of increasing or decreasing the production of some varieties of wine. These plans are sometimes changed to customize them on sales rates and the quantity of annual harvest. The company also revises its production and marketing plans. Overall, strategic planning is the collaboration of the people in the company and their efforts to make all their activities meet the organizational mission.
The most significant component of the company's strategic development is its plan for operating in the market. That's why I want to talk about the product-market expansion grid of Corporation Kindzmarauli now. As usual, it is divided into 4 parts: market penetration, product development, market development and diversification. Let us begin with market penetration and follow the steps to describe how the company came to today.
Market penetration is the process when a company tries to increase the number of customers without changing the product. The means for it is, for example, finding new resellers. Over the centuries of its existence, Corporation Kindzmarauli had many linkages to different shops. During last decades, the company related with hypermarkets in Georgia and wine shops around the globe and increased the number of its buyers (resellers). It has also changed the marketing approaches – started active social and social media marketing.
The next part of the grid is product development. This interesting term stands for the process when a company creates a new product to customize its offerings to the targeted audience. In a case of Corporation Kindzmarauli, it was Chacha, for example. To understand why the company added this product, we need to look through the demand for alcoholic drinks abroad. For instance, in Russia, which is the consumer country, vodka is more popular than wine, therefore, the company added Chacha to increase consumption.
Now let us move to market development. This is the process when a company seeks new demographic, geographical or other market segments to increase the number of customers for the current products. For example, Corporation Kindzmarauli opened the brand store in Kvareli to attract tourists (demographic expansion) and Kvareli population (geographical expansion) to its consumer society.
There is one more part of the product-market expansion grid – diversification. This means obtaining new businesses to grow the company. Corporation Kindzmarauli, that was a producer and a seller of wine, later attached the restaurant (Wine Yard) and the hotel (Chateau Kvareli). These two strategic business units became the additional parts of the initial business by the company and the examples of diversification.
It is also interesting to discuss macro and micro environments of Corporation Kindzmarauli. Let us begin with macroenvironment and review the company's general conditions. First, we should talk about the demographic side. As we mentioned above, Corporation Kindzmarauli sells its products in 20 countries; therefore, there are more than a billion potential consumers (due to the population rate in China). The age also varies and so does culture, religion, political beliefs and so on. Mostly, these are caused by geographical factors, because the company has consumers on 3 continents worldwide.
The second factor is today's most problematic one – economical. Fortunately to the wine industry, during the pandemic, the demand for their products is increased. Though, there is a flaw as well: the rate of selling cheaper wines is increased, but expensive wines are less demanded today. That is happening because people prefer to set money aside for the probable "force majeure" situations.
When it comes to production, a crucial factor is natural. The winemaking process is totally dependent on the quantity of annually harvested grapes; therefore, any change in climate is significant. Over the several past years, in Kakheti there often happens a large-scale natural disaster – hail. This phenomenon is terminating the material for production throughout the company's vineyard and creates a peril for the whole business. Controversially, "pacific" weather all the year guarantees a success.
As for a political environment, we can mention several important facts. The first one is Georgia's aspiration to become a member of European Union. This causes the presence of many quality standards to products; though, on the other hand, it opens the European market doors for Georgian companies. Besides, the state subsidizes the wine industry in Georgia. Generally, it seems positive, but actually damages the free competition.
Another one is a cultural factor. The company has a great advantage on this side, because wine is a traditional beverage in many consumer countries. Here we can also mention the importance of wine as a sacred drink in Christianity – the religion that is followed by the majority of Kindzmarauli Corporation's consumer countries.
The last factor of the macro environment is technological. Today here comes the 5G era. The pandemic even catalyzed the process of moving to online. Electronic commerce was rapidly globalized. Besides, there are many new technologies in wine production like new machinery for conserving wine and modern methods of winemaking. Corporation Kindzmarauli attempts to keep up with all these changes. For instance, it created its webpage in 2018 and also got involved in social media marketing.
Since we mentioned technologies and modernity, it will be interesting to discuss the company's modern marketing system. Nowadays, this term is nearly the same as online marketing. In this case, Corporation Kindzmarauli has created its Facebook and Instagram pages to make customers more engaged. They share the awards which the company acquires and many other news. Additionally, the company uses traditional promotions and combines them with modernity. For example, they uploaded a usual advertisement on YouTube and then they added English and Russian versions of it. Multilingual promotions become increasingly popular today and, what is the most important thing, they really do their job.
Behind all these strategies, plans and actions, there are people who build the company. The business microenvironment unites them all: administration, employees (and publics generally), suppliers, market intermediaries, competitors and customers. These are the people who have the direct influence on the company's functioning. Let us explore them more carefully.
The first thing that I want to discuss is the inner human resource of Corporation Kindzmarauli. The company's management and employees make a close-knit team that can tackle any problem. No more is needed to be told by me, let us listen what the corporation's general director, Nugzar Ksovreli, says:
One of our eldest employees – Mrs. Despine – was organizing the room, when she was asked by Canadian visitors about her activity. Mrs. Despine answered: "we export wine to 20 countries". That's the key to success! If the team believes that they are contributing to their common prosperity, development is guaranteed. [1]
Production, quality supervising, financial, sales and marketing departments work collaboratively to provide this development. To obtain a high quality as a result, the company's management has a sharp focus on production and serving process. Though, they cannot do it without outer assistance. Here come the other publics, like suppliers, and intermediaries. Corporation Kindzmarauli has good relationships with local residents and winemakers, who often become the company's suppliers and give it some grapes for production. As for the intermediaries, here we can mention ProCredit Bank that is the corporation's financial supporter and helps it with transactions.
The company surroundings also have one important part – competitors. Maybe you think that big wine producers are very strong and unbeatable, but the data by National Wine Agency reveals that there is the World War 3 in the wine market. We have 1613 registered winemaking establishments among which we can find many familiar names, like Badagoni, Chateau Mukhrani, Bagrationi and so on. Besides, we all know that the majority of Georgians produce wine annually for their family use. It means that Corporation Kindzmarauli has to win even against its customers in Georgia. As for foreign countries, the situation is much different, because the most people do not make wine themselves and the only competitors are wine companies.
The final and the most important members of the company's microenvironment are customers. Here this term stands for both – resellers and end customers. Generally, the company sells its products to hypermarkets and specialized wine shops. Actually, these wine shops are considered as the company's true friends. The partnership with them creates a long-term relationship based on reliability and collaboration. The reason of such connection is very easy to guess – a high quality of product provided by Corporation Kindzmarauli. Generally, we can declare a quality as the company's customer lifetime value.
As for end customers, here we have a great diversity. Regarding their demographic segmentation, there are about millions of active customers worldwide. They belong to both sexes and their age varies mostly between 20s and 50s. Geographically, the customers are spread across 3 continents – Europe, Asia, North America – and 20 countries, but generally compacted in Europe. As for the psychological and behavioral factors, it is almost impossible to distinguish any specific characteristic here, because the product itself – wine – is universal and attracts people, whoever they are.
Nonetheless, we can simply get the partial picture by looking through the qualitative research that I have done. Over past several days, I managed to collect 4 volunteer consumers of Corporation Kindzmarauli and inquired them about their experiences. As you noticed, the main psycho-behavioral characteristic that is distinct to this company's customers is reluctance to actively participate in researches, even if they are anonymous. Though, the mentioned four people gave us very useful information to discuss.
The focus group consisted of 2 men – lawyer and winemaker – and 2 women – wine-marketer and student; aged 25-39; living in Tbilisi, Telavi and Rustavi. Their occupations already reveal that they have absolutely different lifestyles, but there is one additional characteristic: the men are single and the women are married. As for their psychological segmentation: 3 of them prefers to drink Corporation Kindzmarauli wines with others and one feels better to do it alone. Also, they determined 3 main factors that affected on their buying decisions: product affordability, company's prestige and reviews by acquaintances. Besides, they mentioned the same values while appreciating the wine: tastiness and price; and they said that company's main tool for customer loyalty is a high quality. It proves that the company's competitive advantage – "the ratio of a quality and a price" – does really work.
The inquired also signified their behavioral characteristics. According to the answers, all of them prefers to drink wine in the evening. And they like just relaxing or having supper with it. It is also important that they buy Corporation Kindzmarauli products several times a year, but with different frequency. The respondents said that their buying activity is not dependent on periods of a year, but generally, regarding the example of Georgia, national or significant religious and cultural events – like New Year and Easter – are always the time when sales increase.
To conduct our discussion to the end, let us summarize. Corporation Kindzmarauli has set providing high-quality products as its organizational mission and directed all its economic resources to implement that. They built a close-knit team and created a friendly environment that ended up being a pivotal principle of customer relationship management. Also, for CRM and social media marketing, they organize Facebook and Instagram pages to keep current customers in touch and attract potential ones. They established the quality of their goods and services as the value for their customer value-driven marketing. Unfortunately, the information about their products' growth and share (BCG matrix) is confidential and inaccessible, but we can see the company's general characteristics here:

Figure 1.  4 Ps of the marketing mix
To take into consideration everything written above, we perceive the picture of a quality-oriented professional company with a solid historical background. Corporation Kindzmarauli is the example of constant development over centuries to reach success and sophistication. This company proves that it can deal with changes and keep up with modernity. Its marketing strategies and approaches are purposeful and accurate. It does really implement its mission of ensuring high quality products and successfully performs the art of capturing millenniums in a bottle. I hope that Corporation Kindzmarauli will stay in the market for a long time and bring progress and international prestige to our homeland.
[1] The fragment of Nugzar Ksovreli's speech for the Youtube advertisement of ProCreditBank Georgia.
References:
The official Facebook page of Corporation Kindzmarauli.
https://www.facebook.com/CorporationKindzmarauli