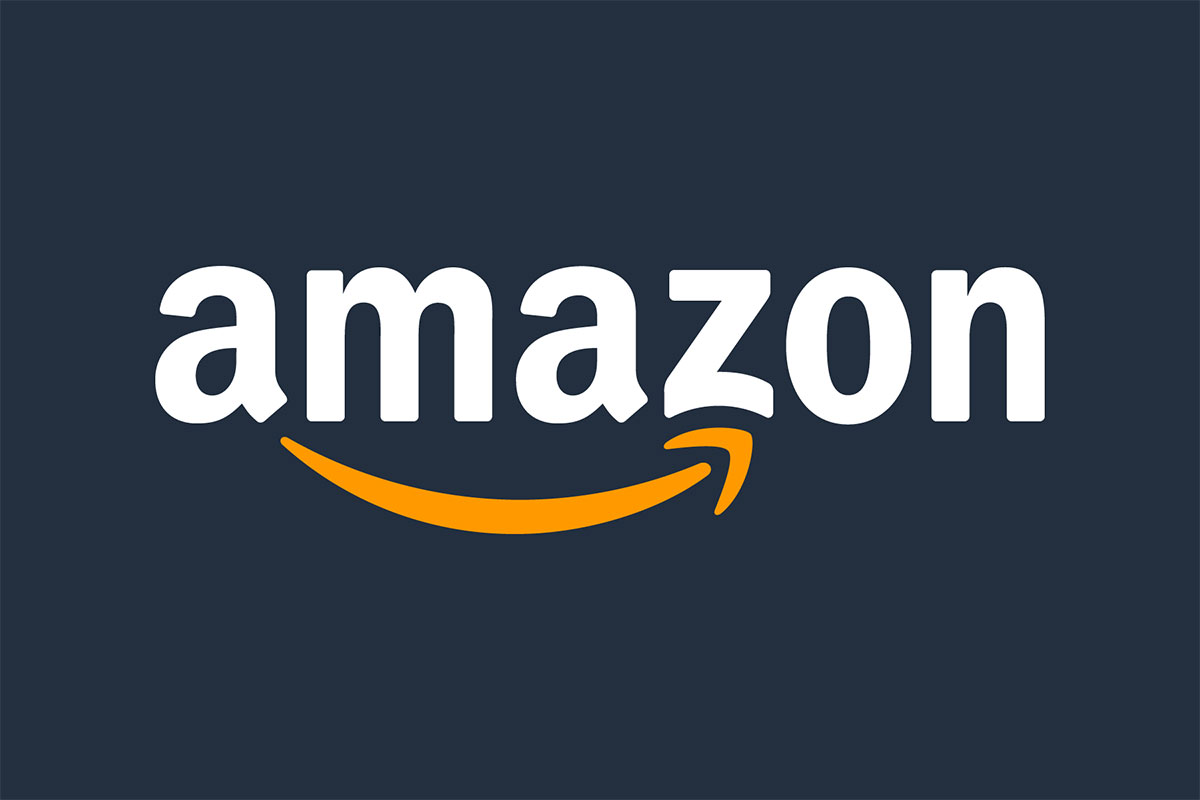 Amazon – as a Statue of Liberty in Sales and Innovation – II
Luka Gumberidze
Basel Airout
Part II
Branding and Brand:
It is illogical to overestimate the importance of brand identity to the branding process. It increases the value and the essences of the company's brand. To have a strong brand identity, a company must take Amazon's steps, which benefits from the numerous advantages that come with long-term client connections. As we have already mentioned a few times, Amazon is an online retailer that sells a wide range of products and services. They have both online and offline locations where they offer their services. Numerous elements are unleashed to analyze the two companies' brand identification strength in order to determine who does it better than the other. Before knowing if a company has a stronger brand identity, the research investigates each aspect, deeply into the forest of information. Amazon has a strong brand as a firm. Their customers are familiar with and are loyal to their brands, and thanks to these elements, they purchase the things they sell well. Customers' opinions of satisfaction and delivery quality have been formed by their brand names, or identities, while their organizational values and visions have changed and are communicated to customers through their brand identities. Amazon's brand identity ensures its consumers with its quality, service, and value, which has taken years to solidify and has been proven by repeated usage and consumer satisfaction. Customers used to be limited by geography and distances over sea and ocean, but Amazon now reaches and responds to customers all around the globe. Amazon is easy to navigate and use. This is Amazon's brand identity, to be more explicit and direct.
Amazon's PEST (Political, Economic, Social and Technological):
Political (Political Constraints: A Reliance on Stability):
When it comes to Political Constraints, Amazon must follow local political and legal conventions because it operates in different countries. Several of them though can hinder internet purchases. Amazon is dependent on government support to implement, distribute, and profit because of the Tech savvy world like internet. They're now expanding into physical locations. Regardless, Amazon is relying heavily on political stability (in all countries) and e-commerce support, because without them it will be almost impossible to actually gain profit and dominance in certain endangered regions. Not only political stability but Amazon is also influenced by cybersecurity regulations. Distribution and expansion into Asian countries for example can be "blacklisted" or "off limits" even for a company as enormous and strong as Amazon. Chinese businesses have started to compete with Amazon, expanding their services to the broader audience and allowing them to develop as Amazon's offerings fade away. Not to add that taxes in other countries can be prohibited. Amazon must have their eyes peeled with these moving figures because taxes can differentiate (depending on who is in power).
Economic
When the economy is performing well, businesses grow and grow. Amazon is free from the rule. Fortunately, retail is one of the few industries that can make a profit even when the economy is experiencing a downward spiral. Us, humans, we will all always have a want for retail items, even if it isn't valuable. People's disposable income has been increasing in recent years, allowing them to spend more freely on their wants, luxuries and entertainment, three of which are plentiful on Amazon. However, Amazon will sooner or later face increasing competition as a result of this. Walmart, for example, places a high priority on its online system. They're releasing new items that customers can order online and have delivered to their home or store which can be way more convenient for some people.
They've also renovated their website to make it more user-friendly, with improved purchasing searchability. Despite the fact that few companies can have a direct competition with Amazon, Wal-Mart is prepared to have a wrestling match with Amazon. On the other hand, Amazon is primarily concentrating on the expansion of its grocery business in order to compete with Walmart in the offline market. But it isn't always the smartest or the safest decision at the moment. The retail stocks of Amazon and Walmart have gone sour, decreasing their share values. Amazon has also been accused for reducing job opportunities within the company and relying on as much automation as possible. The company, on the other hand, claims to be creating new jobs in several countries, including the UK.
Social
While the majority of the society believes that Amazon has no negative impact on public health, some say that it does. Obesity is skyrocketing at a quicker rate than ever before in both adults and children. By passing new legislation and changing the way fast food companies manage nutritional data, the government is pressured to improve people's lifestyles. Amazon has been jeopardized for making it easier than ever to get your things without having to leave your comfort spot. Their expansion into the grocery sector, which allows customers to receive food and other supplies at their doorstep within hours, may have a detrimental impact on the consumer's well-being because they are no longer required to eat outside or go out to store and by some milk.
Customers, on the other hand, expect to have access to hundreds of items and services to receive them the same day. That is why Amazon has such cult following of loyal consumers. Their product categories are always expanding, and their shipping is usually fast. Buying a product has never been easier. Online shopping is popular since it is convenient, accessible, and it eliminates the need to put on trousers just to pick up one or plenty of stuff. Not to mention free and expedited shipping for Amazon Prime members. Online shopping is popular among younger generations, but it is also more convenient for the elderly who have difficulty of walking or driving. This isn't just an American thing; it's also happening all over the world.
Technological
These elements can have a substantial impact on Amazon's revenues because it is a technology savvy company. They distribute their products to customers using varying levels of technology. They're attempting to deliver packages to clients in new and "never been done before" methods. In 2017, Amazon began testing a new project: drone delivery. It's not as straightforward or easy as it appears. Drones must stick to regulatory limits in order to be used in this way. One major sticking point, however, is how these drones would deliver the goods to the buyer. The concept has been constructed. The implementation is a long way off if it ever gets off the ground.
It does, however, show that Amazon is looking into other shipping methods, showcasing its ingenuity and technological strengths. However, if this were to become a reality, it would eliminate even more jobs because drones would be doing all of the heavy lifting while employees will not be needed. It's clear that the goal is to find and manage new technology advances so that customers are satisfied and engaged while back-end logistics are improved. They also rely on contemporary technology to keep their roots strong. Customers receive emails from Amazon urging them to purchase products they may have forgotten about.
The following is how it works: After you sign up for an account, Amazon may send you information about purchases you looked at but didn't buy. They'll also mention related products that could be able to fill in the gaps left by the other items. They're basically expecting you'll buy things that already exist. They also offer live chat support seven days a week, 24 hours a day. Is there an issue with your shipment? Have you never gotten it before? The customer service personnel job is to make sure you, the customer, are happy without any stiches. Whether it's regarding a refund or a product exchange, or something was damaged during the delivery, there's always someone to talk to at Amazon.
Amazon's SWOT (Strength, Weaknesses, Opportunities and Threats)
Strengths
As the world's largest online retailer, Amazon's advantages derive primarily from a three-pronged strategic emphasis on cost leadership, differentiation, and focus. With the combination of 3 unique strategies, the corporation has received the benefits, and the company's stockholders have gained the benefits as well. Amazon's competitive edge is largely due to the company's usage of IT and e-Commerce as a scalable and simple-to-implement platform that keeps it miles ahead of the competition. One of Amazon's most distinguishing traits is that it has top-of-mind recall among consumers all around the world, and this awareness has allowed it to expand into previously uncharted territory for many e-Commerce competitors and took risks that were worth it. Amazon has been able to achieve better customer fulfillment because to its superior logistics and distribution capabilities, providing it a competitive advantage over its competitors.
Weaknesses
As part of its diversification strategy, Amazon has been "spreading itself too thin" in recent years, which implies it has allowed its attention to deviate from its core expertise of online book retailing and into other priority areas. While this is a good risk diversification strategy, Amazon must keep in mind that as it moves away from its core competency, it risks losing its strategic edge. Because Amazon offers free shipping to its customers, it runs the danger of losing profit margins and, as a result, may be unable to cut expenses as a result of this strategy. Because Amazon is largely an online store, its single focus on online commerce could "obstruct" its expansion plans, especially in emerging markets.
Analysts and industry experts have pointed out that one of Amazon's major problems is that the corporation operates on near-zero margin business models, which has severely impacted its profitability. Despite the fact that the company has enormous quantities and sales, it has yet to turn a profit.
Opportunities
Amazon has the opportunity to scale up significantly by launching its online payment system, given the fact that consumer concerns about online buying in terms of security and privacy are among the top concerns on their minds. Furthermore, this would increase the company's profit margins by allowing it to take advantage of the benefits of having its own payment gateway. Another possibility for Amazon is to launch more products under its own brand rather than serving as a marketplace for third-party goods. In other words, instead of simply selling and stocking things created by its partners, it can expand the number of products under its own brand.
Amazon may expand its product catalog by stocking more products than is now the case, putting it in a stronger and more secure position, as this can convert into larger income. Amazon's fourth potential is to extend its global footprint and open more sites in emerging regions, which would provide it a significant competitive advantage in the uber-competitive online retailing sector.
Threats
One of the most serious risks to Amazon's success is the growing anxiety about online purchasing as a result of identity theft and hacking, which exposes its customers' personal information. As a result, Amazon must act rapidly to assuage consumer concerns about its site and protect online privacy and security. The company has been sued by publishers and competitors in the retailing industry as a result of its aggressive pricing methods. Amazon's obsessive focus on cost leadership has gotten the corporation into their head and difficulty since competitors are furious that Amazon is taking over their business. Finally, Amazon confronts stiff competition from smaller online merchants that are more fragile and nimbler than Amazon's giant strategy. This means that, in pursuing its worldwide plan, the corporation cannot lose sight of its local market conditions.