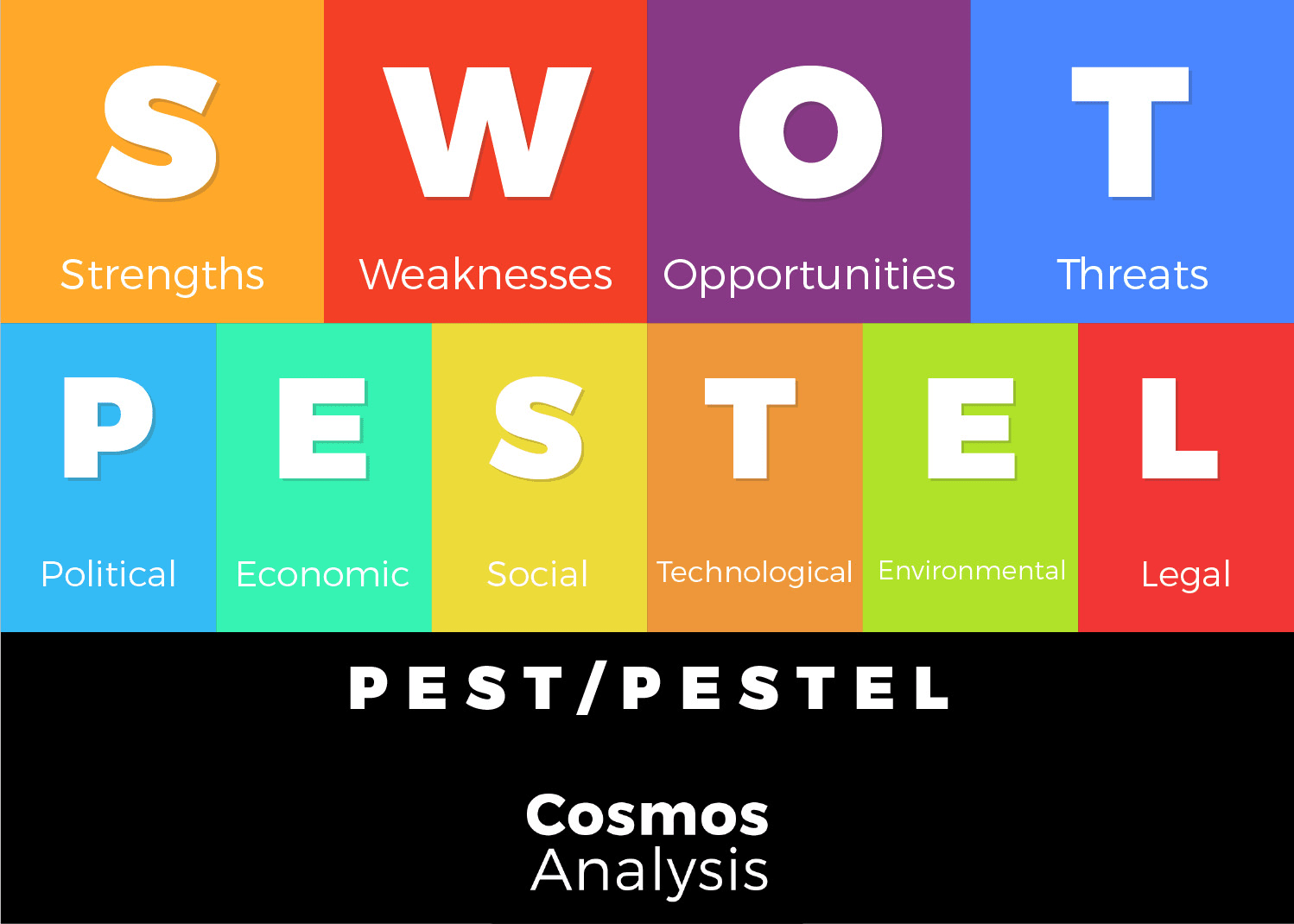 PESTLE AND SWOT WHAT CHANGES
Student: Nino Aslanishvili, IBSU, Marketing
Tesla Inc. was founded in 2003, a Silicon Valley company envisioning and developing vehicles with electric energy to promote sustainability use of energy.
Tesla designs, develops, manufactures and sells fully electric cars. It also sells, installs and maintain energy generation system and storage systems. They are a sustainable energy company offering clean-energy products along with generation, storage and consumption. Sustainable energy products, energy and engineering expertise, and unique business model creates competitive advantage for Tesla over its peers.
Tesla's mission is "to accelerate the world's transition to sustainable energy." The vision statement of Tesla reads "Create the most compelling car company of the 21st century by driving the world's transition to electric vehicles." The unique selling proposition or USP of Tesla lies in developing fully powered electrical vehicles, which are better, quicker and fun to drive compared to gasoline vehicles.
PESTEL Analysis
The challenging factors for the e-car industry are its high cost, limited driving range, and poor awareness about e-car's benefits amongst customers. Companies operating in this sector are liable to look at these factors and come up with newer solutions and strategies to overcome these challenges. Hence utilizing the PESTEL analysis technique, presented below is a discussion of influencers like political, economic, social, technological, legal and environmental that create a huge impact on the automobile industry and largely on Tesla Inc.'s business model, growth trajectory, its business case, and market strategy.
Tesla enjoys political and government support in the US, there have been a lot of initiatives taken up by the government to encourage the production of electric automobiles. Despite the political tension between China and the US, Tesla has entered China for setting up its production and endeavors to manufacture 500,000 vehicles annually. However, operating in 17 distinct countries, Tesla is subjected to various political patterns and legal factors, for instance, the industry is majorly affected by stringent environmental protection laws demanding to reduce carbon footprints.
While the increase in fuel price is an issue for the automobile industry on other hands it is an opportunity for the e-car industry, a hike in fuel prices leads to a high demand for efficient cars. This is an economic opportunity for Tesla to obtain an exponential growth in revenue. Also, the production of vehicles like Model 3 can be economically beneficial for Tesla to target the middle-class niche.
In the current era, people are greatly concerned about the environment, which leads to customers looking for environmentally friendly solutions for transportation. Moreover, with fuel prices skyrocketing, choosing an electric car is a sensible option. These social aspects are favorable for Tesla, as it manufactures an environmentally sustainable car. The Tesla brand has almost become synonymous with electric cars due to its popularity.
Technology as already mentioned is the greatest strength of the e-car industry. It is a boon that helped develop electric cars and made automatic driving possible with computerization. However, with rapid advancement in technology, it is important for companies to stay updated and upgraded with the newest technology to stay ahead of the competition, as technology can become antiquated in no time. Another big strength, exclusive to Tesla is being an environmentally friendly brand, it meets most of the environmental-related regulations and barely has any impact on the environment. It is a brand that successfully retains itself from having carbon footprints.
Macro environment of the company
Political:
Initiatives taken by national and state governments to encourage manufacturing and sale of electric vehicles
Economical:
Improvement in global economy coupled with rise in sales of electric vehicles 2. Dip in prices of electric batteries to make electric vehicles affordable
Social:
Improving preference of low carbon footprints and use of renewable energy
Technological:
Growing use of embedded technologies in automobiles 2. Advancement of technologies to reduce carbon footprint
Environmental:
Increasing concern towards greenhouse gas emissions due to automobiles
Legal:
Increased regulations related to automobile standards by various governments
SWOT Analysis
Tesla's competitive advantage lays in differentiated product offerings and a wide diversification in the product portfolio. The spike in share price and company valuation of Tesla from around $32 in Jan 2013 is an indicator of its increasing strengths and market growth strategy.
Technology is Tesla's greatest strength and its core competencies are powertrain engineering, vehicle engineering, innovative manufacturing, and energy storage. The company's ability to utilize the unique benefits of electric power in their vehicles gives the company an edge over its competitors. Not ending there, even the top brands have used innovative technologies developed by Tesla in their productions. Apart from technology, internal factors like political support, a wide range of products, supplier to other manufacturers, sustainable innovation model, developing high-performance vehicles, brand recognition etc., are some of the quintessential strengths of Tesla Inc.
The internal analysis highlights that high production cost, high investment in research and development, high debt load, expensive vehicles compared to competitors' brands and low production capacity are key weaknesses that Tesla is currently observing.
In 2018, Tesla secured a 210 acre plot in Shanghai, China for production purpose; it is the first time ever the company has planned to move outside the US. China being the biggest global electric vehicle market, turns out to be a golden opportunity for Tesla to establish itself in such a huge and potential market. However, establishing itself in newer markets invites a lot of competitive threats to Tesla. In 2017 Tesla estimated a sale of only 15000 vehicles in Chinese markets giving the company less than 3% of market share. Hence Tesla is prone to high competition from both luxury and less expensive brands.
Strengths:
High product differentiation — electric power train technology 2. Related diversification in product portfolio — powerpack applications 3. Strong marketing policies and improving customer base 4. Integrated battery manufacturing at Gigafactory
Weaknesses:
Single source of supply of cells for battery powerpacks 2. Limited experience in new product development and handling multiple models 3. Little profitability and increased assets and debt liability
Opportunities:
Increased attention towards reducing fossil fuel consumption 2. Expanding the ecosystem to explore related market opportunities
Threats:
Exit of UK from European Union 2. Limited supplier network base 3. Foreign currency exchange rates 4. Huge competition in automobile market