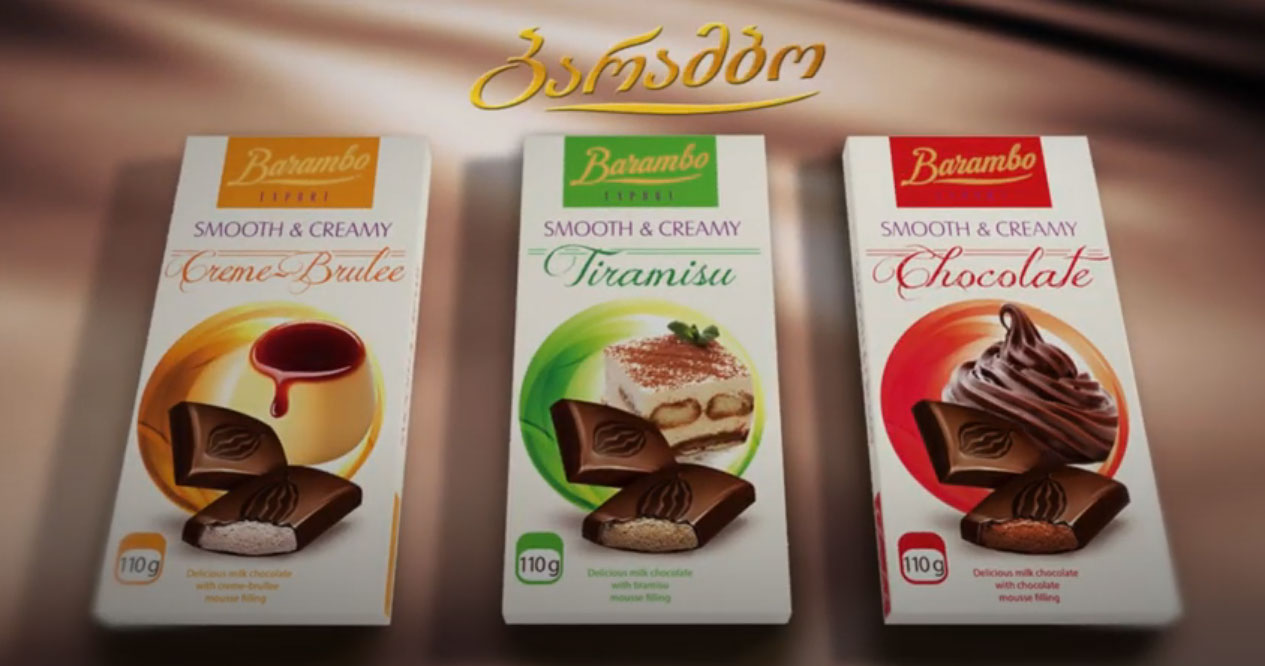 Barambo and its Experiential Marketing
Gvantsa Tchintcharauli
Introduction
"A live interaction between a brand and a consumer that is sensitive to brand values, impactful, memorable and capable of generating a lasting positive impression."
(Source: iD Experiential)
Experiential Marketing is about bringing a brand to life. It can be used to bridge the gap between a brand and a consumer, and create a lasting relationship. It does this by appealing to all senses of the consumer, i.e. taste, smell, touch, sound and sight.
Experiential marketing is being used more and more by brands these days, and yet, is still unknown to many, and underestimated in the industry. Companies are now becoming more aware of the value of loyal customers, which is partly responsible for the way a very sales-focused attitude is developing into a much more personal approach towards consumers. The focus seems to have shifted from just selling, to customising the products and experience into something consumers are looking for.
Because Barambo is a sweets brand here experiential merketing is more prominent than other brands. Because the buyer perceives every detail of the product: taste, smell, touch, sound and sight.
Sensory Marketing
Barambo has great potential in sensory marketing.The sense of chocolate smell is the most direct link to the brain in human beings. this smell can trigger memories and can affect decisions very quickly. When people smell chocolate, their brains will evokeby memories and they remember Barambo chocolate, which will push them to buy it.
New flavors- Another method that Barambo can use is to try reaching new audiences by introducing new flavors. If one product is working well, then broadening the category to offer different tasting versions can be a great tactic. For example chocolate with caramel, strawberry. White chocolate with raisins and so on.
Affective Marketing
Emotion is such a strong force. It's powerful in many ways because it can influence a decision and urge people to act. That's why it has been an effective marketing technique for Barambo to inspire people to take specific actions and reach business milestones. Of course the main demographic segmentation of Barambo are children. Barambo brings positive emotions to children in the form of commercials, songs and colors. Seeing or hearing them, the child develops a positive attitude towards Barambo, which gives the association as a fun, happy and delicious brand.
Intellectual marketing
Intellectual marketing is very interesting to me. Much can be done in this regard which stimulates consumer curiosity and problem solving. Barambo would do well to release small puzzles or crosswords with the product. In case of solution, the customer will be awarded with a prize. It could be ice cream, Barambo keychain or even a little chocolate. This is an incentive for many to buy more products and solve more puzzles in order to win a prize.
Aesthetics as an Marketing strategy
The visual side is very important to everyone. The buyer sees the product in the first place and from its visual side concludes whether it is attractive to them or not. Barambo actively uses the aesthetic side. The main color of its product is yellow – the color of happiness and friendship. Its slogan and name are very easy to say. As for the packaging it is very solid and beautiful. But I think watching the same thing is tiring for everyone and it is necessary to release a new packaging with new colors. I think everyone would want to buy and try Barambo with new packaging which will lead to stimulating purchases as well.
Entertainment with Barambo
Fun always helps to attract the customer. Especially when it comes to fun for kids too. Barambo has often held various events such as throwing balloons with candies from the sky, or the Ice Cream Festival 2012 in Telavi. It was a long time ago though. Since then very few events have been held especially recently due to the pandemic. If it is possible with restrictions and following big rules, Barambo can hold a festival for little ones on Children's Day on June 2 where there will be cartoon characters and lots of sweets.
Conclusion
experiential marketing is a marketing strategy that can help immerses customers within a product or deeply engages them with Barambo. In short, experiential marketing enables consumers to not just buy products or services from a brand, but to actually experience the brand.
Following my recommendations Barambo can have many benefits such as:
Personalized engagement
Stronger connection between product and emotion
Creation of a positive touchpoint
Social shareability