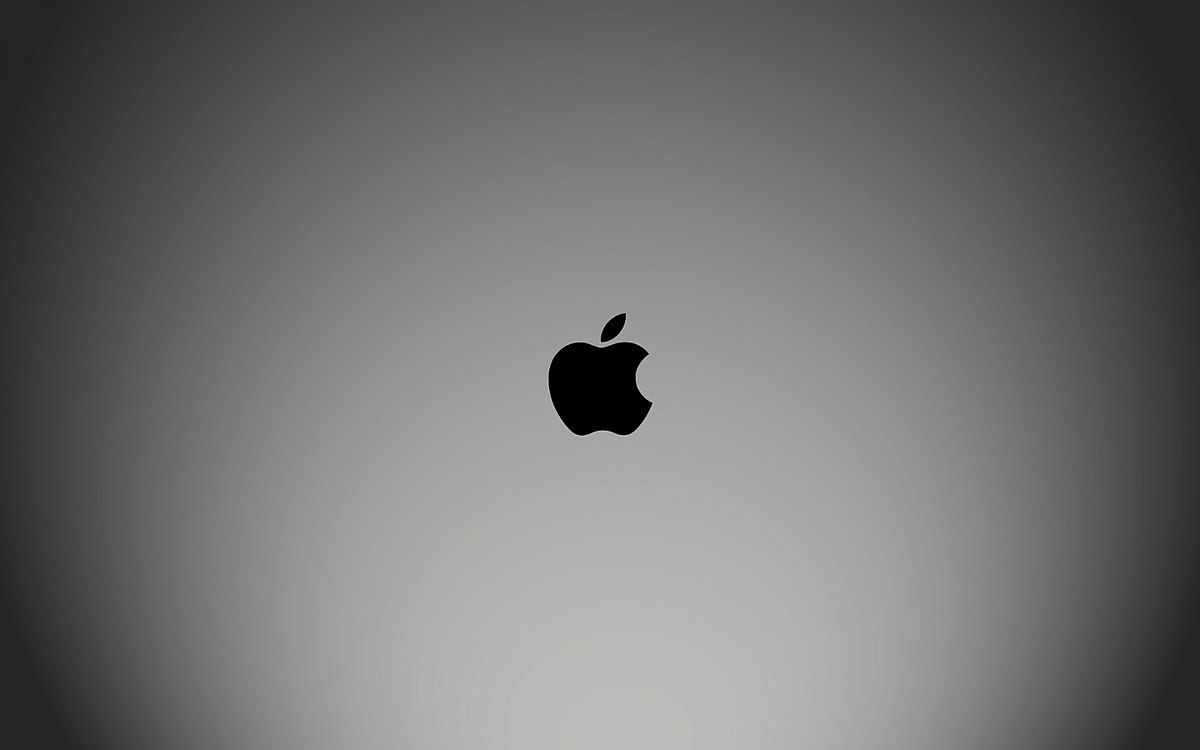 Apple customer-driving marketing strategy
Authors: Tata pukhashvili, Davit Maisuradze
Market segmentation is the process of recognizing various components of a market to meet the demands of all possible customers. It enables a firm to implement a comprehensive and unified solution that aligns with customer outreach, channel strategy, and messaging to support and sell to target consumers. Segmentation necessitates a detailed grasp of potential customers as well as striving to suit their demands.
Customers have different demands, thus treating them, all the same, would not help a company meet its goal of satisfying its market. Consumers must be treated by their requirements. Youth and the elderly are two examples of this. These two markets have distinct requirements, and fulfilling those needs necessitates different products and techniques. As in the case of Apple, the corporation may work creatively via product development and market segmentation to meet the demands of people of all ages.
In addition to segmentation, practically all businesses today employ the STP strategy in marketing. It is an abbreviation for segmentation, targeting, and placement. This is a three-step process that investigates products and services and the many methods in which their advantages might be conveyed to the target market. This concept enables businesses to customize marketing techniques to fit the expectations of their customers.
Continue reading to discover more about how Apple handles STP and some concepts that might benefit your organization.
Market Segmentation of Apple
Apple divides market segmentation by behavioral and psychographic characteristics. Segmenting is the practice of dividing an audience into smaller groups based on criteria such as employment, gender, age, and other consumer preferences. To help the firm, these segments or variables must be accessible, quantifiable, and actionable.
Apple's demographic market segmentation comprises producing goods based on the target customers' age, lifestyle, and employment. Apple's items are then dispersed to various places and categorized depending on family size and age. A PC with the most recent features and software for professionals, for example, and a PC with more games for children are two examples of this. You may also note that Apple includes several functions in its other devices. Those with greater visual quality for younger people and digital watches with the ability to measure one's heart rate will be greatly valued by following generations.
Geographic characteristics must be addressed as part of Apple's segmentation because it serves a greater variety of worldwide markets. Apple now has more than 500 retail outlets in 25 countries as of December 2021. Customers may obtain its items through online retail outlets from anywhere in the globe, in addition to its physical sites. This allows Apple to grow its business and reach a larger number of customers.
Apple's market segmentation also covers the behavioral aspects of its target market. It is made up of attitudes, behaviors, responses, and product knowledge. The psychographic component of Apple's market segmentation focuses on producing goods based on the lifestyles of the target market.
Targeting of Apple
 Apple's targeting tactics entail identifying the most appealing categories for the company. This stage entails selecting specific groups discovered throughout the segmentation process to whom Apple may offer its products. The firm markets its brand as a premium provider of high-quality, sophisticated functionalities and capabilities in its goods and services.
Apple's target clients are affluent people who are willing to spend more money on technology products and services with enhanced capabilities, functionalities, and designs. Years of analyzing Apple's client characteristics have proven that the majority of them value the quality, performance, and design of tech goods and services over the price.
Positioning of Apple
Every marketing strategy's positioning method is crucial in developing a brand image in the eyes of customers. A well-thought-out and well-chosen positioning strategy may have a significant impact on the firm's success. Companies differ in the things they wish to highlight and accentuate when deciding on brand positioning, depending on the industry, business time, size, and goods.
Because the technology business is continuously developing and continually improving, new goods with technical resolutions and unique features are always being introduced. Apple is one of the leading companies in this field, and the majority of the industry's participants frequently look up to Apple, its innovative innovations, and its products.
This success can be attributed in part to its robust and successful positioning based on a variety of factors. Apple portrays itself in the market as a luxury brand that everyone desires. Certainly, the company's products are not inexpensive, but everyone, even those who cannot afford them, will discover methods to obtain Apple items.
Apple's positioning of its brand to create an emotional connection with its customers through exceptional experiences is an excellent strategy, particularly in this competitive industry. In the same way, Apple employs a competitive positioning strategy. Because competition in the technology business is fierce, Apple makes a point of investing in R&D and introducing new products and features regularly. It continues to develop unique technologies for the brand that cannot be replicated elsewhere.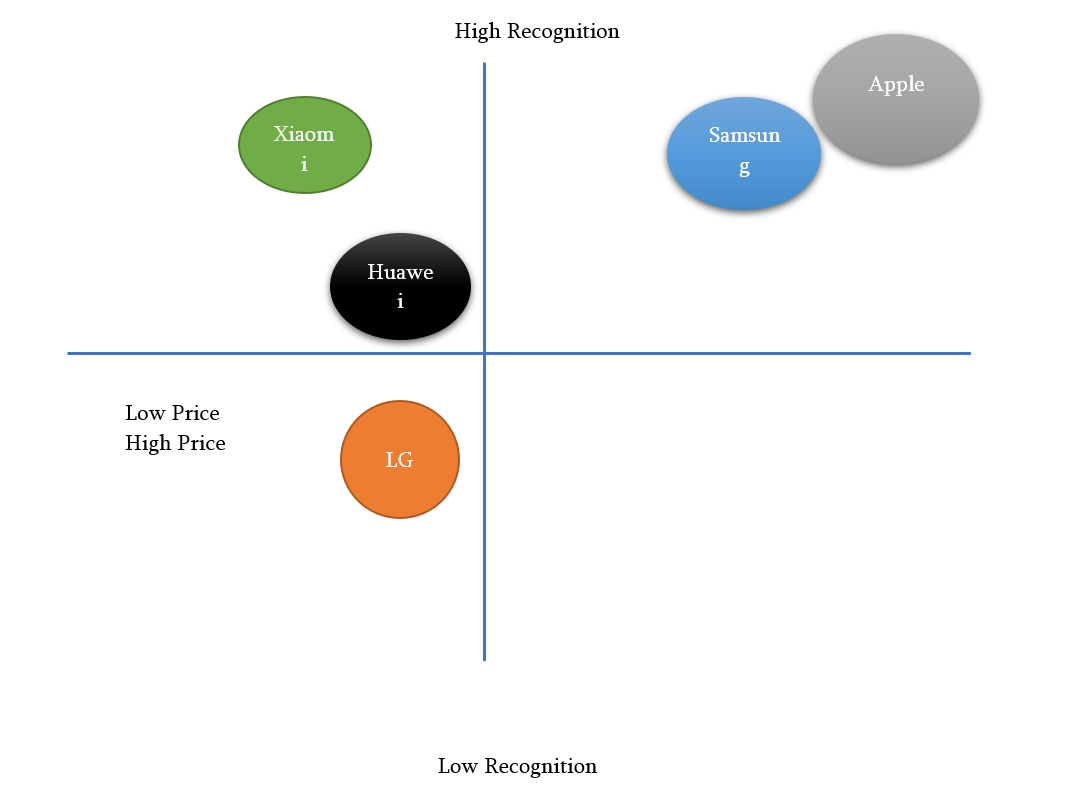 We also tried to create a Positioning Map Showing the price and Recognition of different companies. Based on that we can say that Apple is a pretty famous company that has high prices, Samsung has slightly lower Recognition and price compared to Apple, Also Xiaomi has a very high Recognition but Unlike Samsung and Apple it has very low price, Huawei las almost the same price as Xiaomi but its Recognition is lower. And finally, LG with its low Recognition also has a low price.